Pallet Outdoor Furniture with Planters
Enough of work has been done on wooden pallets. We have witnessed them turning into wonders. This pallet thing is such a marvelous material that it could be repurposed as countless practical house hold items. Pallets are apparently useless objects unless you are not a master crafter or know its true worth. It doesn't require any rocket science to learn the art of recycling the wooden pallet and repurposing them. So I would strongly recommend you to go for this. This is going to be a real fun activity for you, try it in your very next indoor project.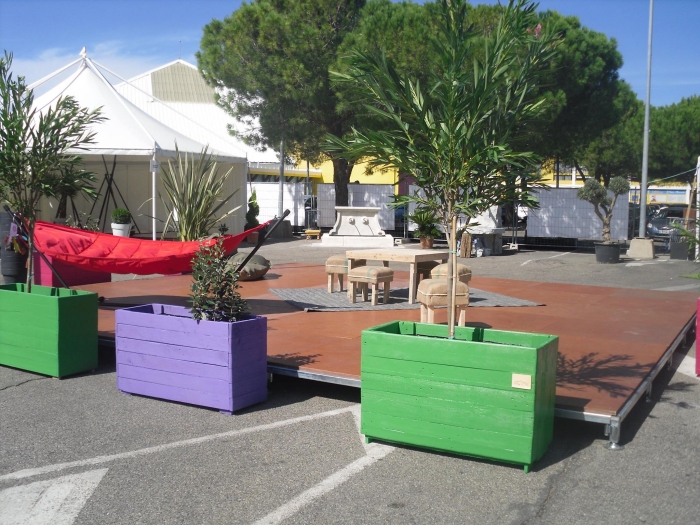 Every one of us has piles of discarded pallets in our backyard and we consider them to be pretty useless and just a bunch of garbage. But if you have ever been across some of wooden pallet art crafts then certainly you would be aware of its importance. We have turned the pallets into countless practical art crafts. We have made several furniture items, decoration pieces and many other crafts. Whatever is repurposed out of wooden pallets is simply amazing. Now we are going to talk about wooden pallet planters and some other furniture items. They are pretty handy to make and neither would they cost you even a single penny except some minor charges of staining or sanding paper.

You can see in this project, some of the finest wooden pallet planters stained in multi colors enhancing the beauty of your outdoor space. And at the same time you can enjoy the complimentary presence of some of your favorite plants. Along with these fine planters you can also see a set of tiny chairs along with a rectangular shaped table that is escalating the charm of your outdoor space. These are tremendous demonstrations of recycling the wooden pallets.