Queen Size Pallets Made Bed
Most of people love to have queen size beds in your bedrooms. These beds really look awesome and enhance decor of home and bedroom. Such queen size and largest beds are mostly constructed with expensive types of wood. Some people have worked with pallets wood to construct such queen size beds and they have found it very good and reliable. So you can also work with pallets wood to construct stylish and unique design of queen size bed. Pallets made queen size beds can also be painted with beautiful colors to make them according to theme and color scheme of bedroom.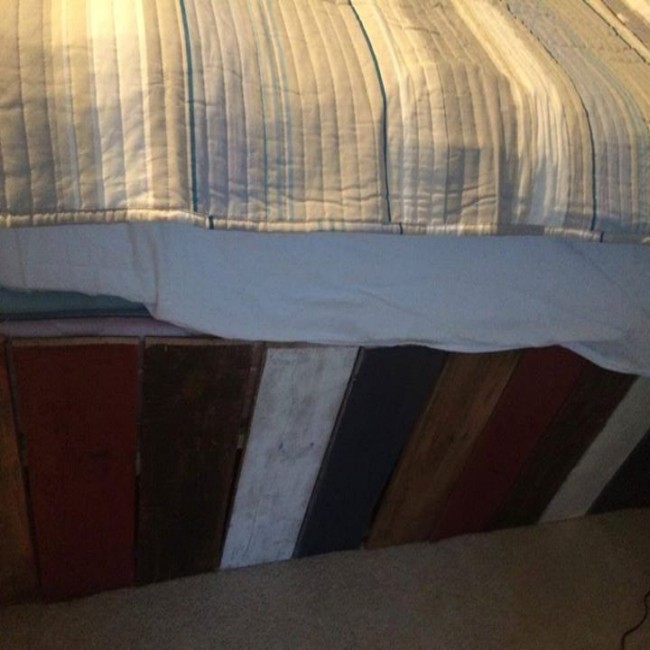 Usually light shades of pallets wood colors are used to construct queen size beds to place in bedrooms. For example, you can work with pallets wood of fawn, off white, white, light shade of brown color etc. Pallets made queen size bed give rustic and classy look to your bedroom.