Glorious Pallet Wood Upcycling Ideas
Well, here we are heading towards a list of some glorious wooden pallet recycled ideas that are glorious according to me. In my definition the glorious are the ideas which win and conquer your admiration and they grab your whole attention straight away. And glorious also in the sense that they would remind you of the great expertise of our fellow wood pallet crafters and would compel you to start pursuing those inspirations. We have enlisted all of these glorious pallet wood ideas with extreme care, so we urge you to count on them. They would definitely give some good choices.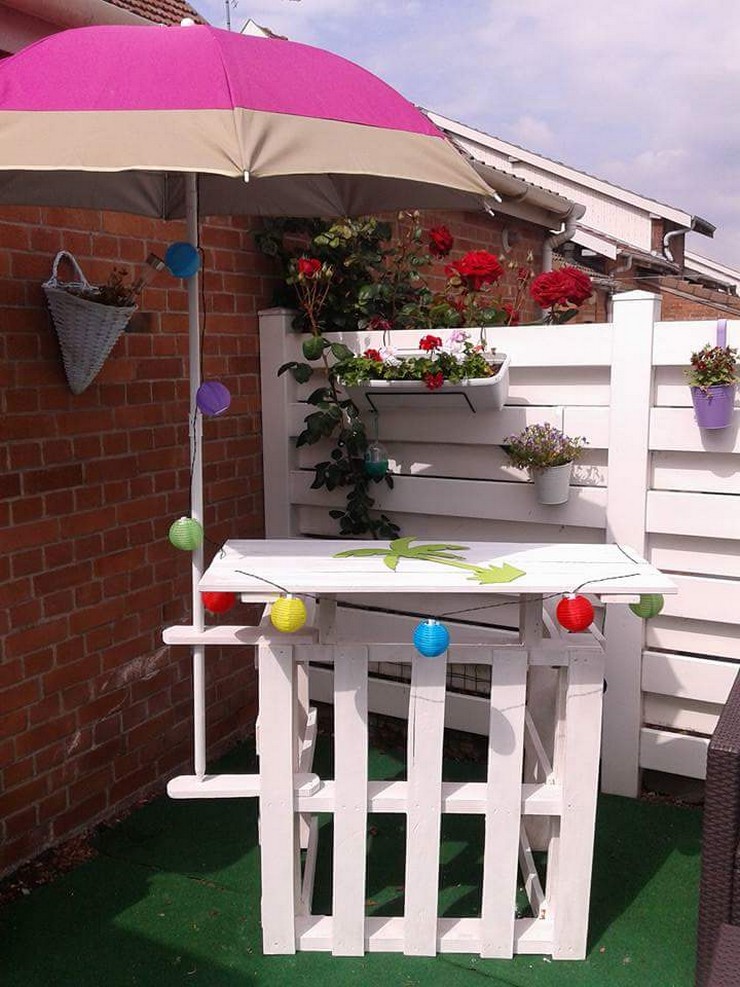 This is one of the most decently decorated patios. I think all the credit goes to the wood pallet repurposed crafts that we can see all around the area. Like the BBQ table right in the front, and a decent range of wood pallet repurposed furniture items in the back side area.

This one wasn't so easy to recycle as this is not mere wooden furniture range but we have prepared a whole comprehensive sitting plan out there where we have installed a wood pallet pergola and then some remarkable wooden furniture articles. They are the real attention grabbers.

This entire swimming pool area is covered or enclosed with the wood pallet fencing. This is pretty clear that this is some public place where such a huge pool is made for the public. This is not a mere wooden fencing but they are the standing planters.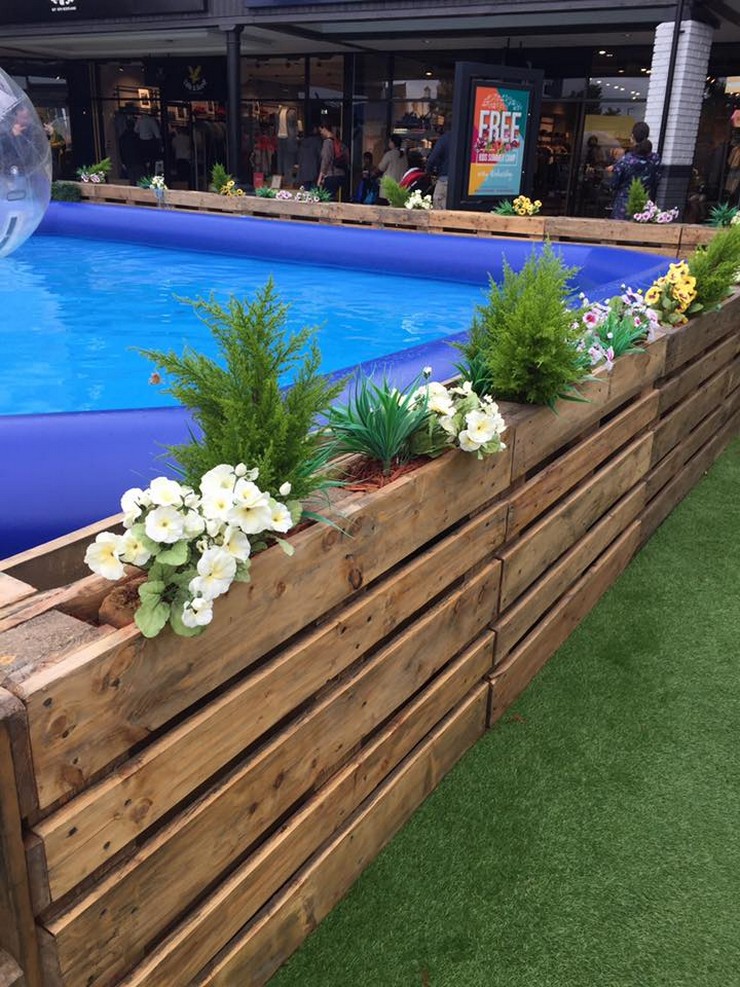 These are for sure some next level sort of wooden pallet projects that require a lot of expertise and dedication. Plus that supplies that you have with you should also be of very high quality as fineness is needed here. Color exploitation is also very genius here that immediately attracts the visitors.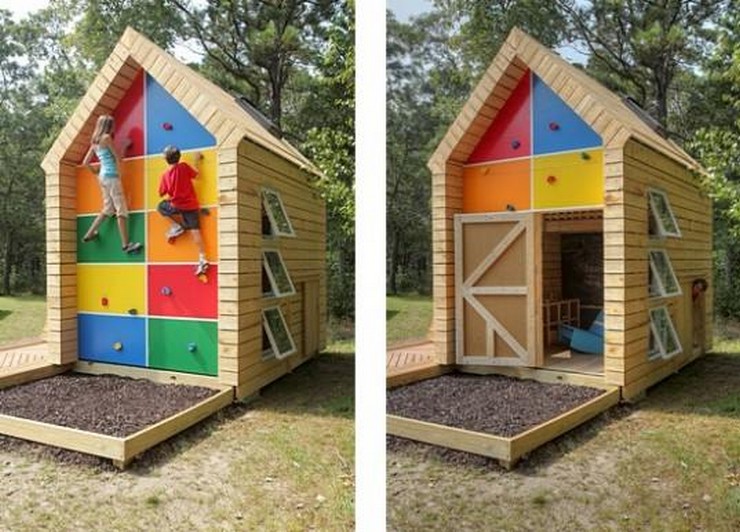 Making the wood pallet recycled caricatures is another artistic thing that isn't that hard actually to make. You just draw a sketch on the wooden sheet and then just cut it according to the lined pattern with some most efficient tools as this butterfly cum wall planter is a well defined pallet wood creation.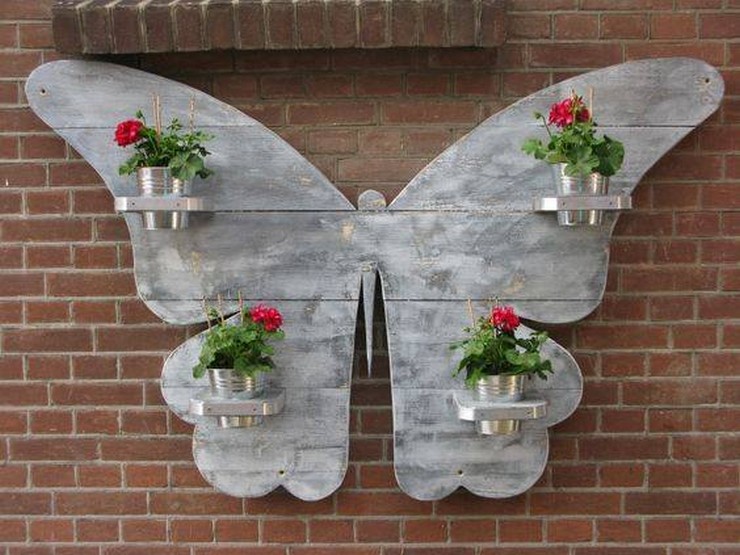 Wooden pallet wall planters are also the creations that encourage to the beginners to get started with them as they mostly hold the simplest patterns that are easy even for the amateur crafters. Like here a whole shipping pallet with just some minor modifications is turned into a wood pallet wall planter.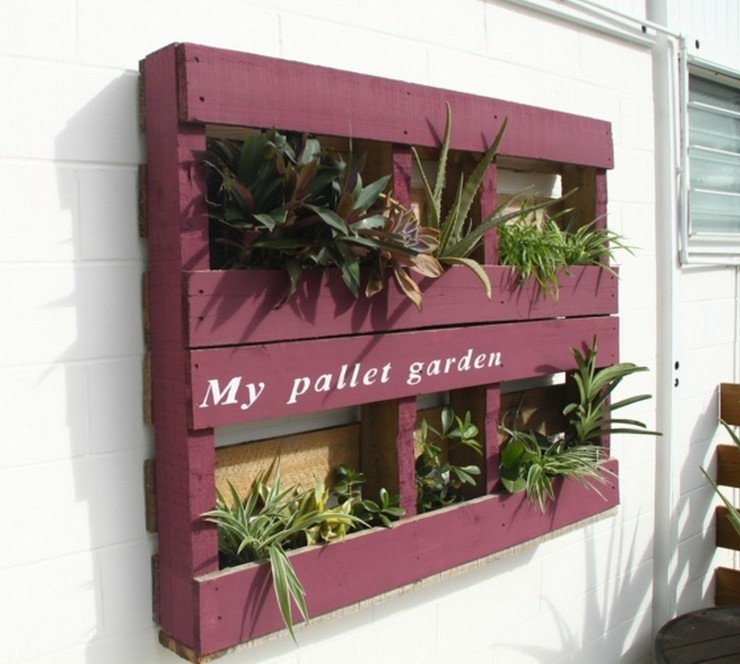 Wow, I would recommend the beginners to just stay away from this portable wooden pallet repurposed table. It has got a super tricky pattern where the rustic wood pallet top could be removed to go to the storage space, so this takes a lot of expertise.

These ideas are glorious in the absolute terms just like this one. We used here all the waste material like the wooden sticks that are branches of tree, some round stones along with the wood pallet planks. And we came up with this phenomenal decoration piece.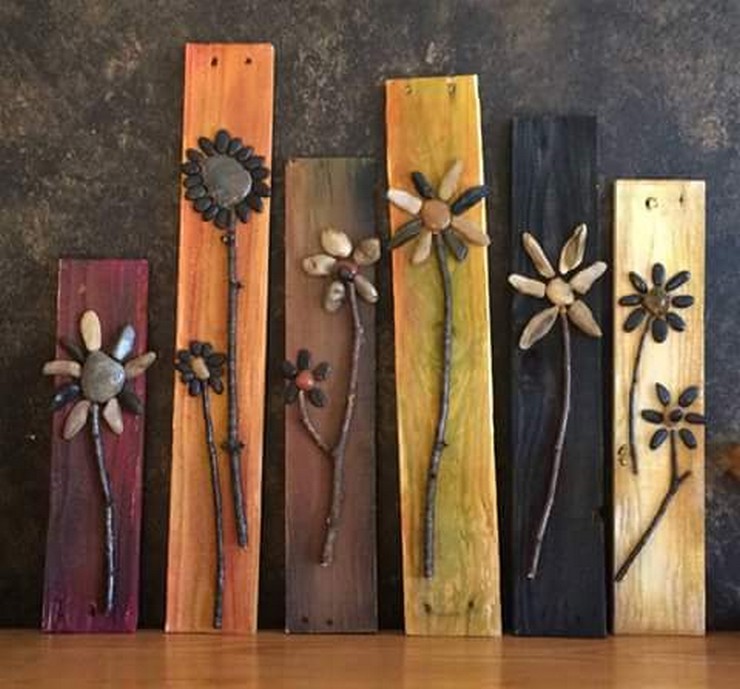 We have become so excessively expert in making these L shaped wood pallet couches. This is because we have tried and made them countless times. As here the rustic wood pallet couch has got almost the same shape and to hide the nasty outlook we covered the table top with a glass sheet.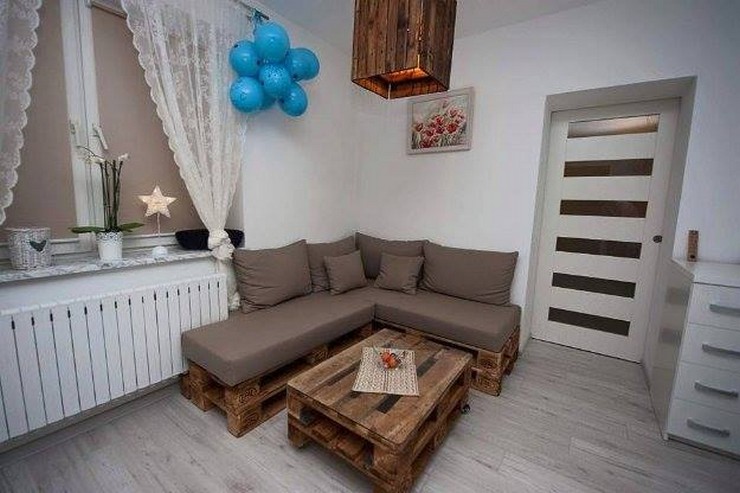 You see this is called the neatness and fineness that we see here in the entire project. There is not only a single wood pallet creation but the whole set up is created using the wood pallet planks. But each article is sanded extremely well, they really appear to be pretty loud.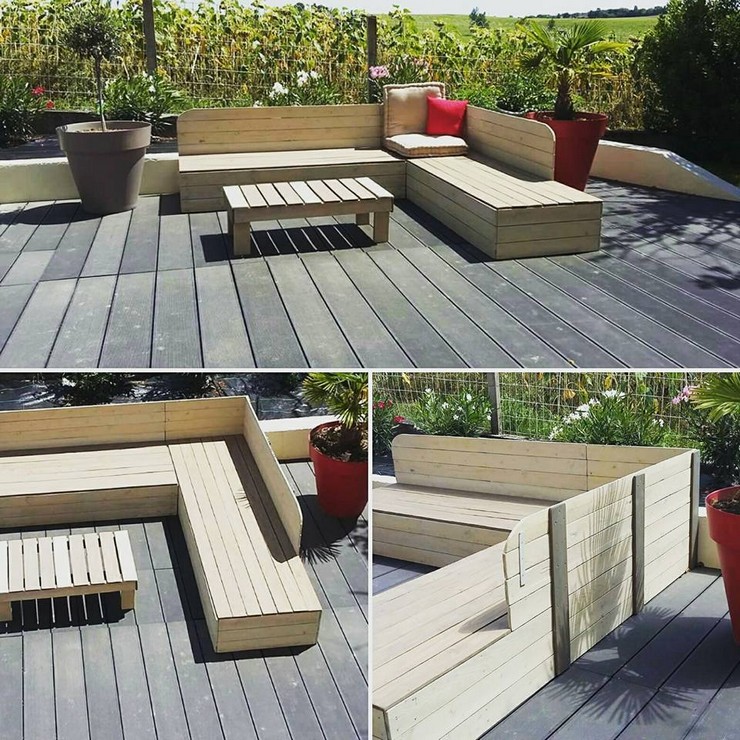 This is the lighting work done inside the pallet wood repurposed coffee table that has turned it into an extra ordinary pallet wood furniture item. That is why we added some classic knobs on the built in drawers and a glass top on the table.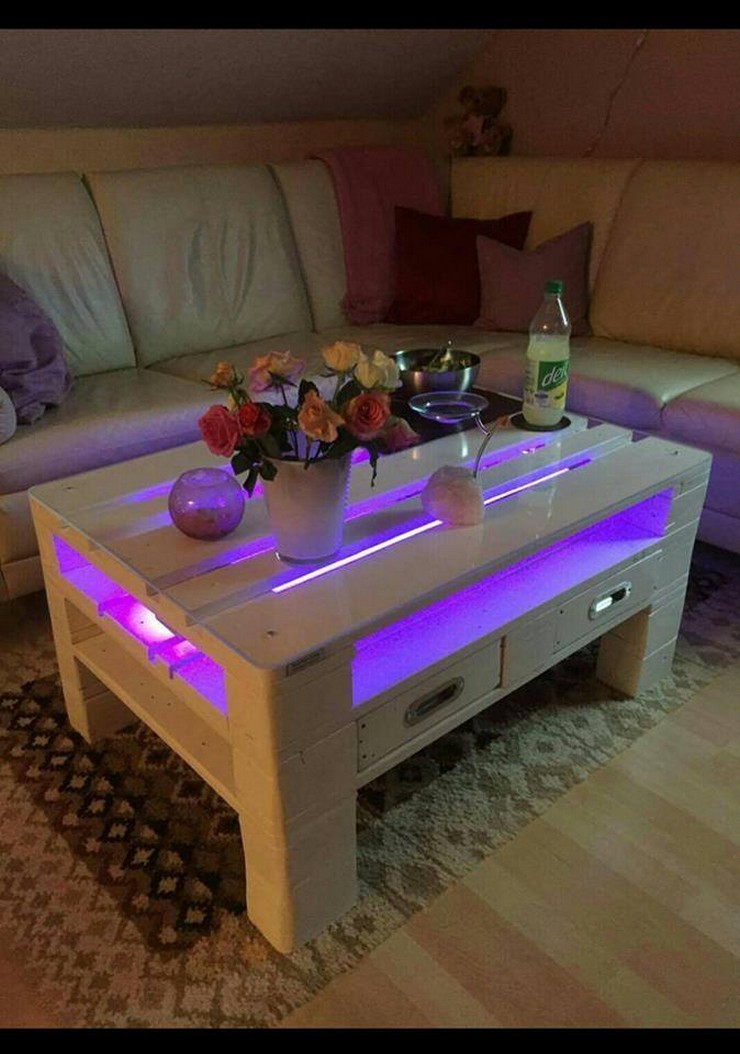 Although I am not very happy with the wood pallet quality that we have used here but unfortunately this is what we were left with at all. But I am sure the final creation isn't that disappointing as it has got so many features that make it an ideal indoor wooden furniture item.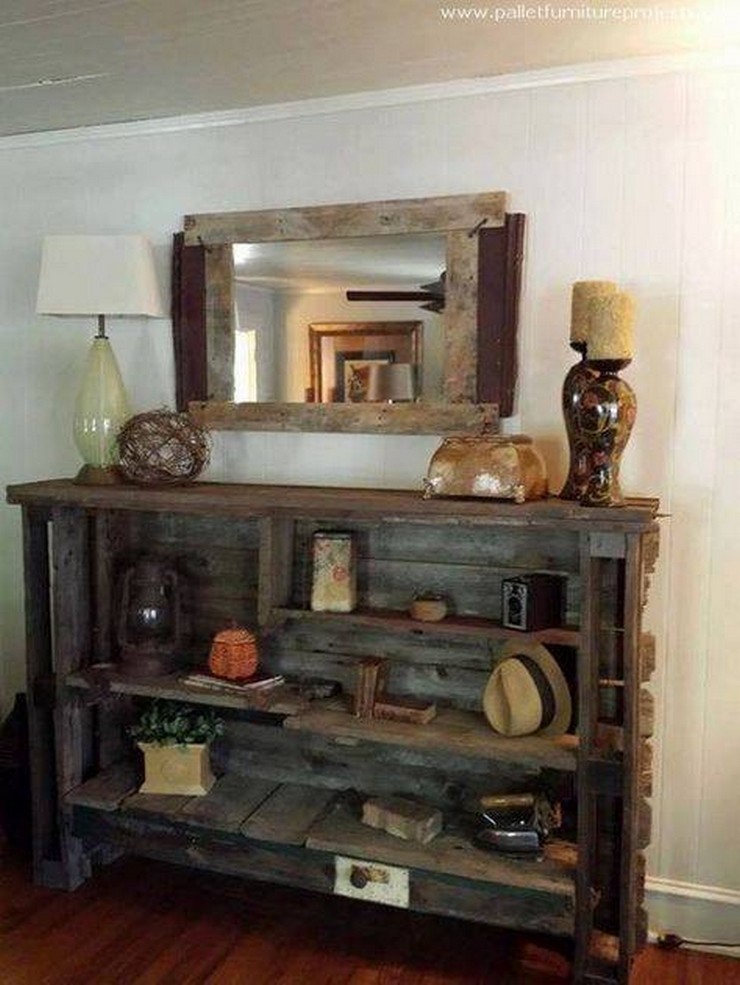 Here we actually combined two wood pallet creations that are mostly installed in the garden and patio. Like here we have installed a vertical wall planter, and beneath it there is a pallet wooden raised garden that has got such a spacious compound where you can plant all your favorite shrubs or herbs.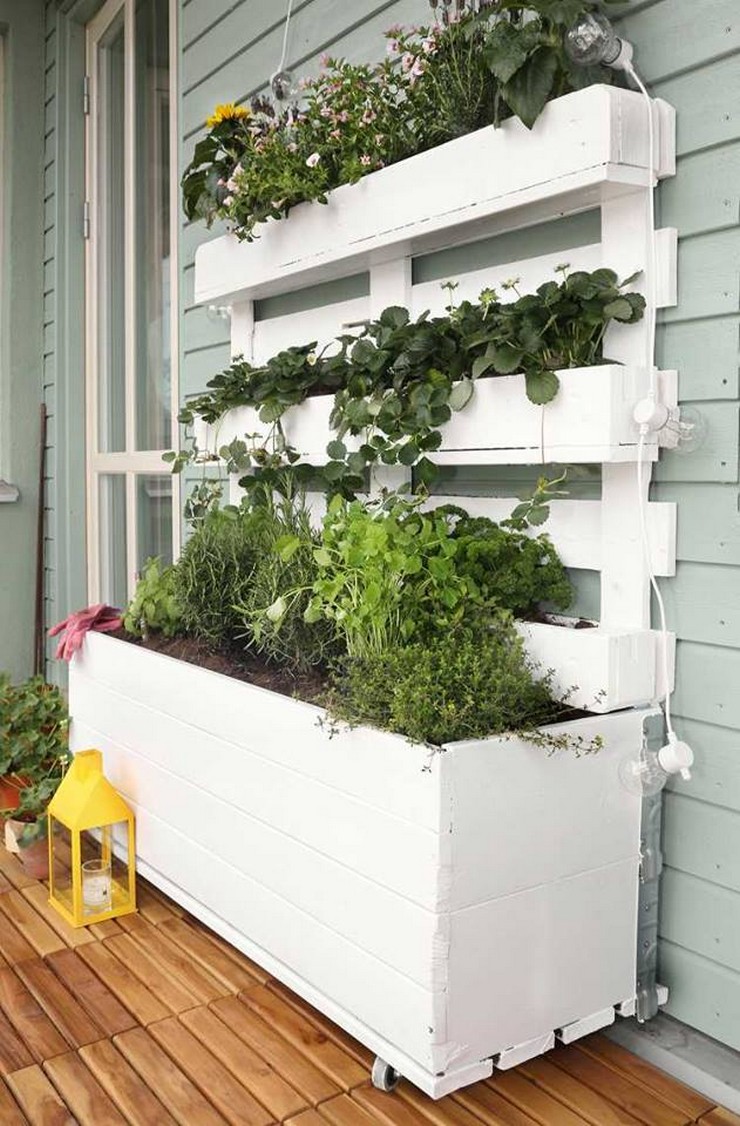 These entire frames are made to give you guys a basic idea that how exactly these frames are made using the wood pallet planks. We just disassembled the whole pallets first, and we have used each pallet wood plank here in making this entire structure.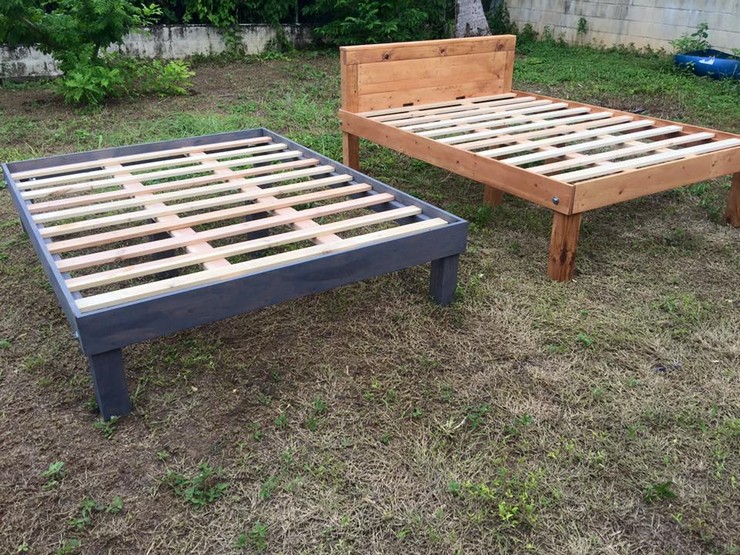 Wow, you guys like this small and decent pallet wooden creation? I am leaving this at your prerogative that how exactly you are going to use it, use it as a side table or maybe a tiny couch whatever you like. Just look at the texture that we have prepared with extreme finishing techniques.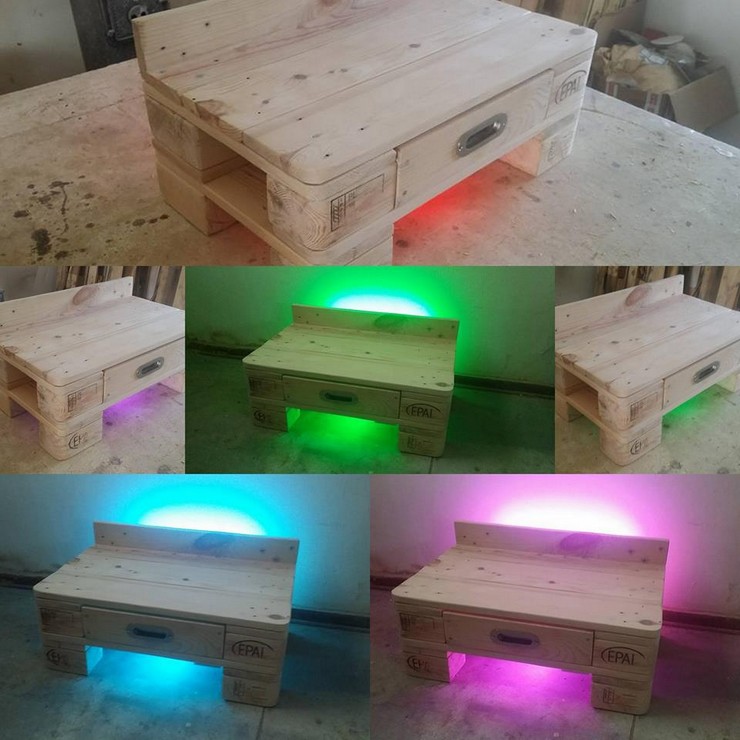 This is such a great technique where you can just get started at any time when you have got some good supplies in the shape of shipping wood pallets. After that you just need a poke and some fresh inspirations to have a general idea and then you just get started.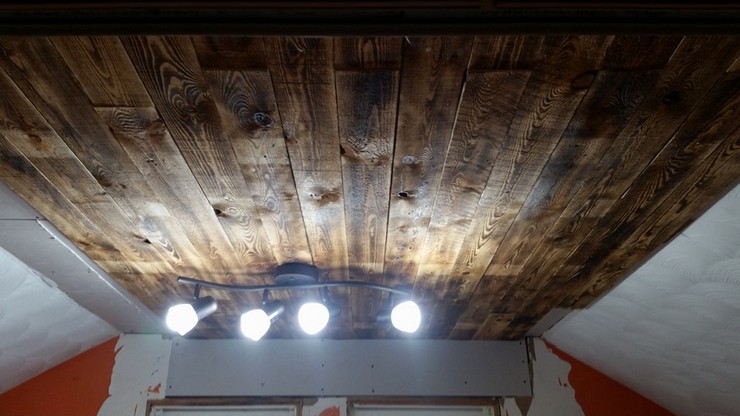 Trust me we were not willing to make this pallet wood planter so huge, but once we were told that these planters are supposed to be placed outside in the street then we suddenly made up our minds that we have to show to the world these glorious wood pallet recycled ideas.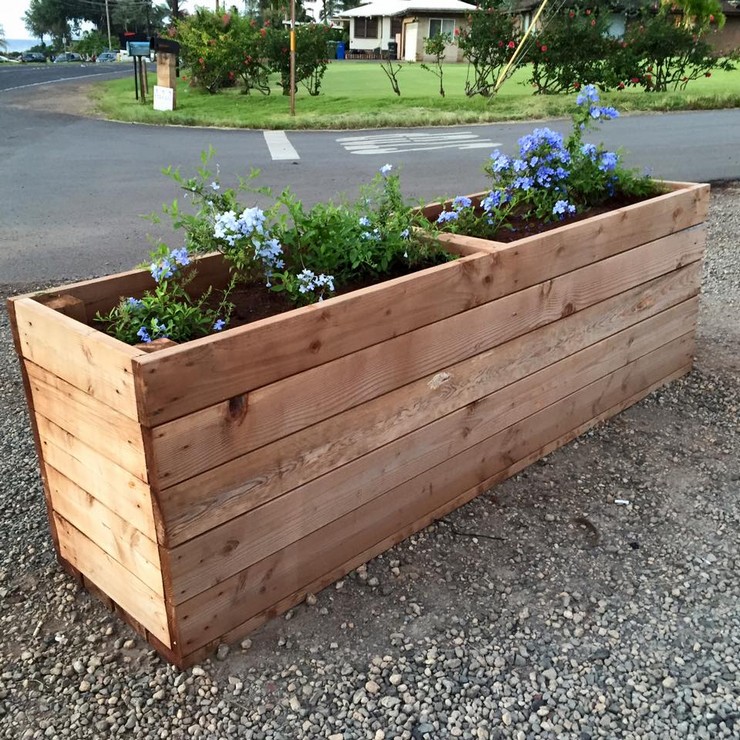 I always try to end the tutorial on some creation that would be engraved on your mind for some pretty long spell of time. And I am convinced that this wood pallet recycled coffee table is pretty that kind. The best thing is the color scheme.