Give Second Life to Used Pallets
To us, this wood pallet recycling is not a mere time consuming or killing activity, but to us it means a lot more than that. For us this is a real noble cause where we are discouraging the cutting of trees for timber, the trees which are a surety to our life and also prevent us from many natural calamities. Meanwhile the pallet wood also provide us with numerous useful wood pallet projects and furniture articles that we were compelled to buy from the market against very high prices. By making these projects we give a new life to the useless wood pallets.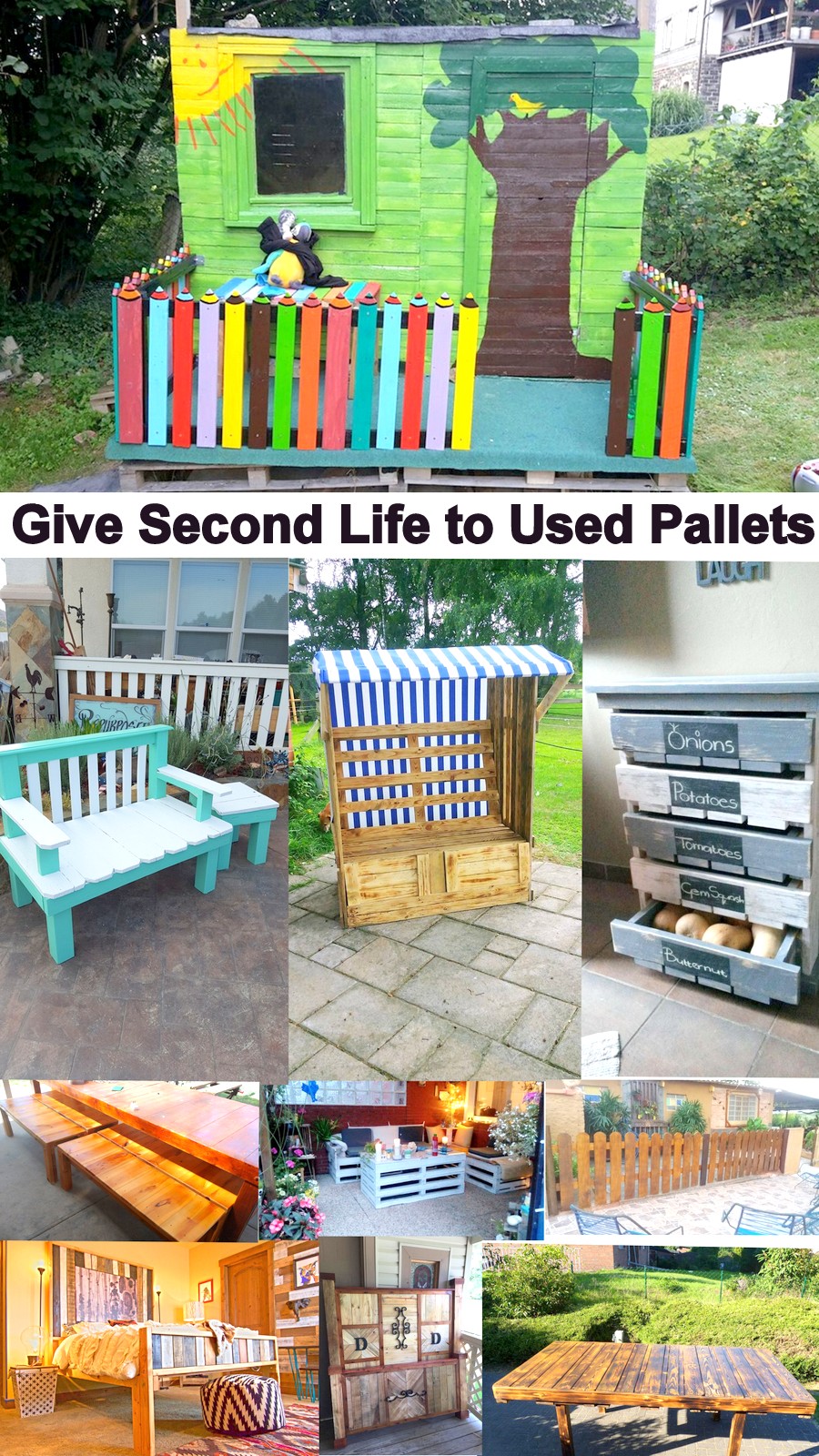 I am beginning with this wood pallet project where we have built this whole big kid's house. This was purely meant to be used by the kids that is why we have made a very wise and colorful staining for this kids house as they like the colors.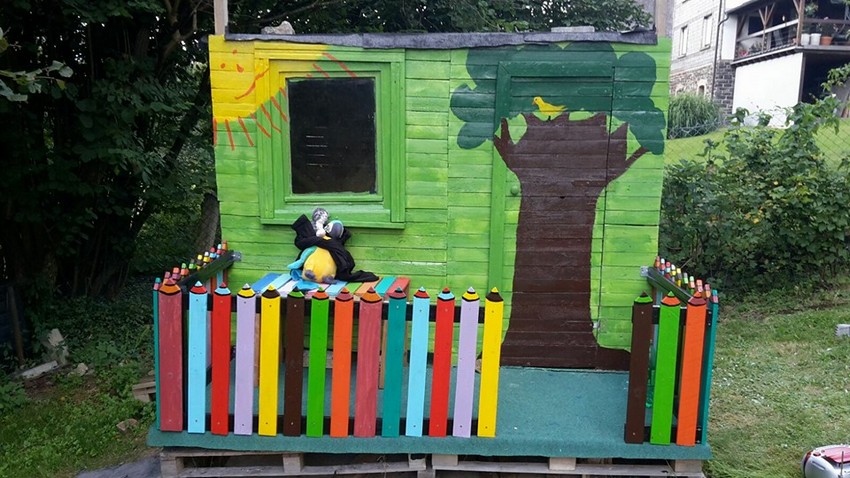 This wooden pallet repurposed small cabinet is made to serve a certain purpose, this is made for taking care of your fresh vegetables to keep them fresh for some longer spells of time. Here you can place each different vegetable in different drawer individually.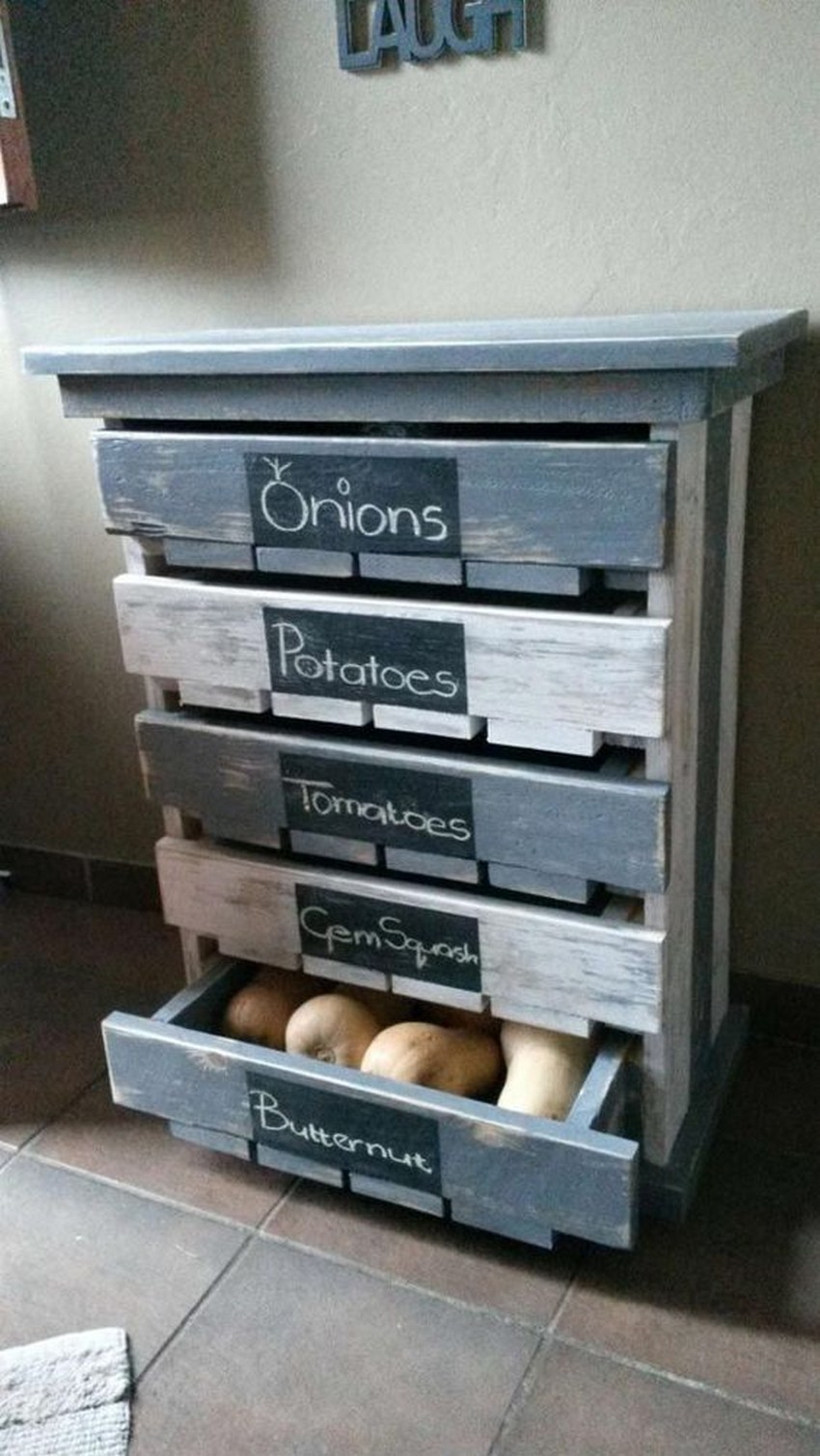 And here comes an artistic pallet wood upcycled room bed. The entire frame of this wooden pallet bed is made suing the pallet wood planks. No other material is used here finally we just resorted to some multiple color shades to make it look nicer. In none of the ways it is any lesser than the market based room beds.

Well, don't get confused with this specific pallet wood creation. This is basically a wooden cooler where the entire fame was made with the pallet wood planks. And the good thing is that this could also be used as a smart side table.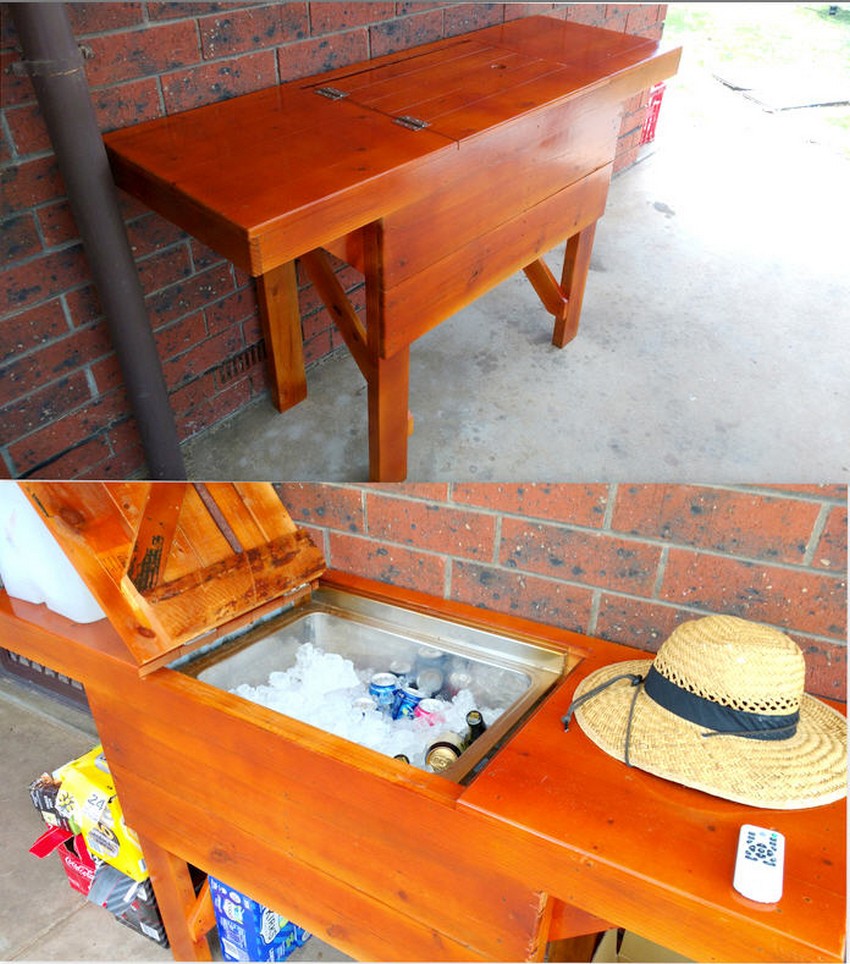 Again this wood pallet bench and the tiny table seems to be made especially for the kids as we have witnessed some very soothing color shades painted on the furniture range. I think they would be simply more than happy while sitting on this attractive furniture range.

This ordinary pallet wood upcycled wall book shelf was made using some of the most deteriorated and broken wood pallet planks. But that doesn't matter at all, because the final look is pretty awesome. Despite of the randomly sized planks this looks like a perfect artistic addition in the room interior.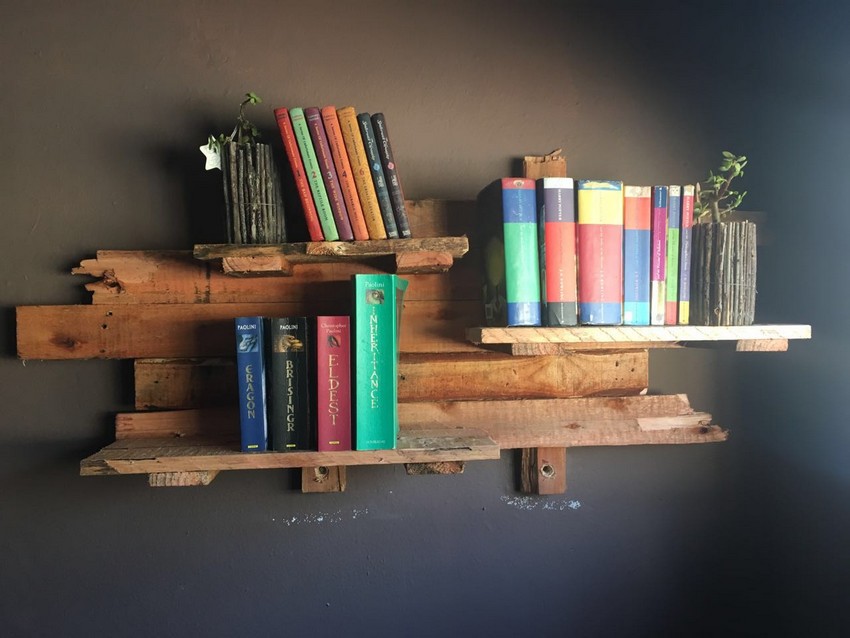 Well, again this could be a confusing pallet wood creation apparently for many of you, but no need to get confused at all. This gigantic structure is basically a wooden pallet repurposed headboard that is carrying some alphabets carved on the surface. This would give a royal touch and look to your simply made room bed.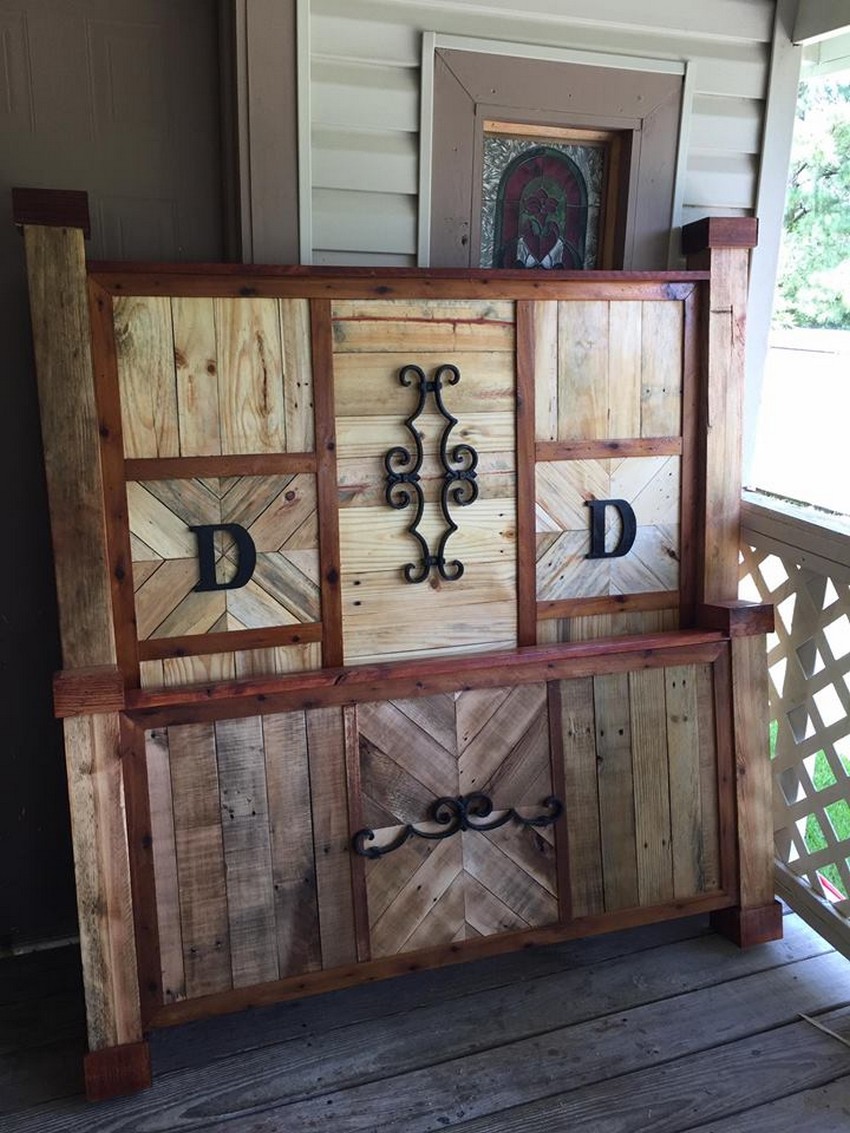 And this is that very wood pallet strandkorb chair that we have talked about a lot. Though this is not a conventional wooden furniture item that is used domestically, yet it would make a pretty loud and noticeable appearance wherever it is placed inside the house.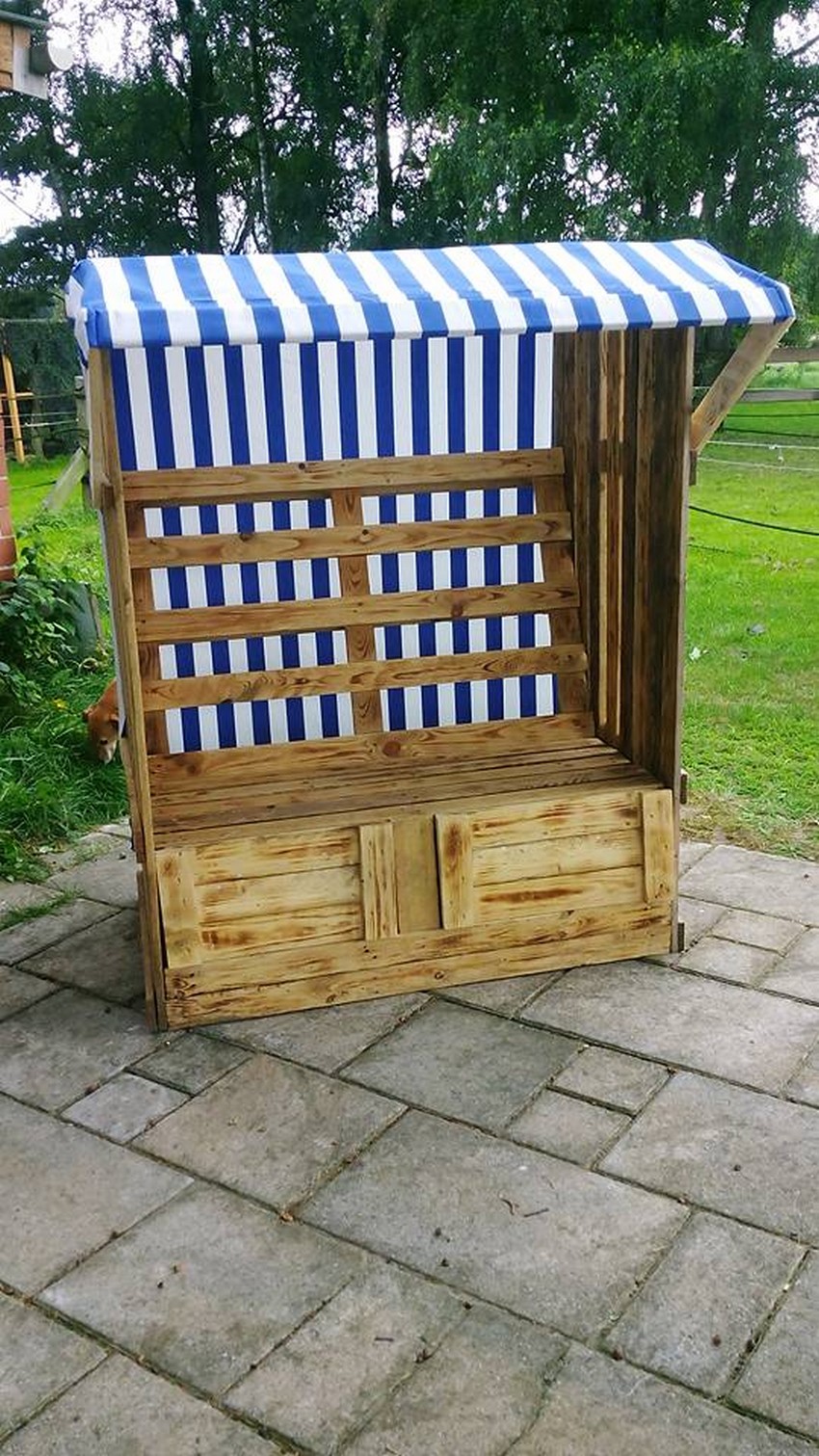 Having a distant look on this roughly made wooden table one can easily figure out that this wood pallet table is made for the dining purpose. But this is not essential like this could be used according to your needs and priorities. This is simply your very own prerogative.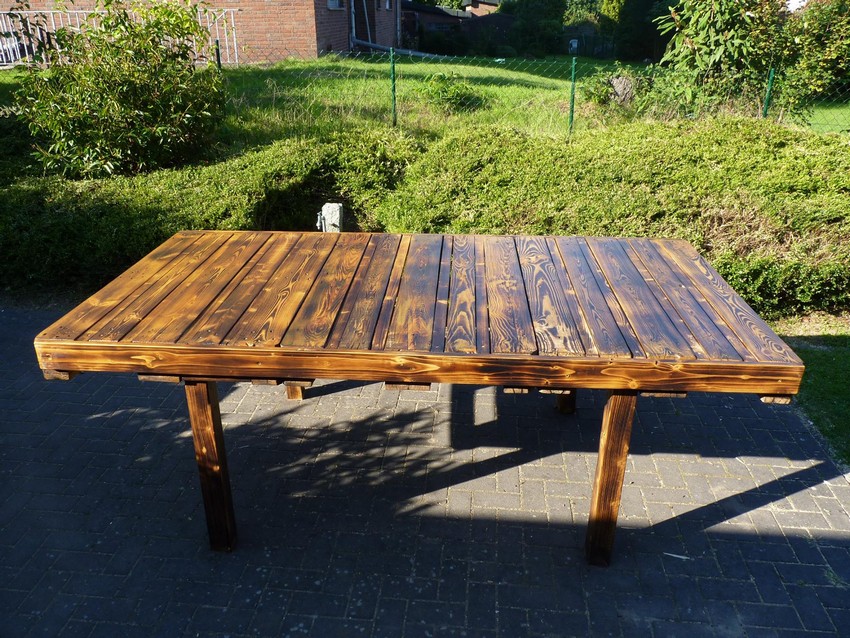 Let me talk a bit about this decent wooden furniture range. What else would you expect from a furniture range as it is having style, class and fashion as well. The bright white shade of the furniture range has turned it into a classic pallet wood furniture range.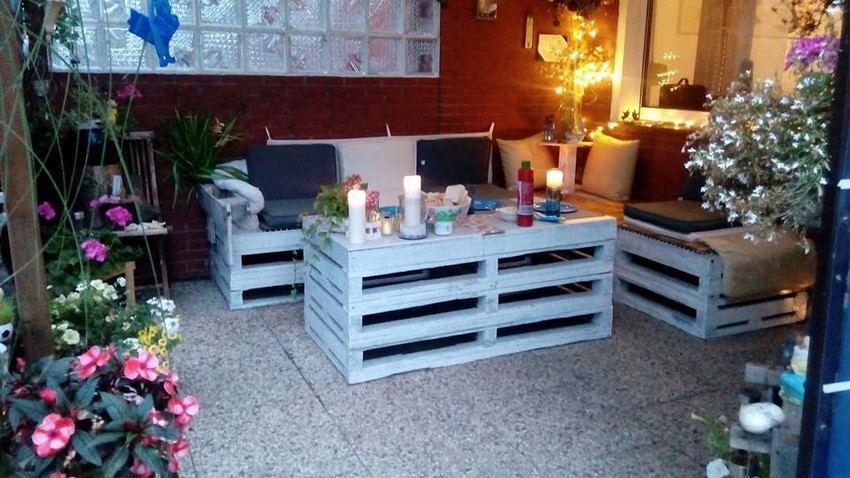 We have recycled a number of vertical wooden pallet planters and most of them were left unstained. But this one is finished with some of the finest shades to make it look like a perfect garden décor idea as the colors have given it a look that is simply gorgeous.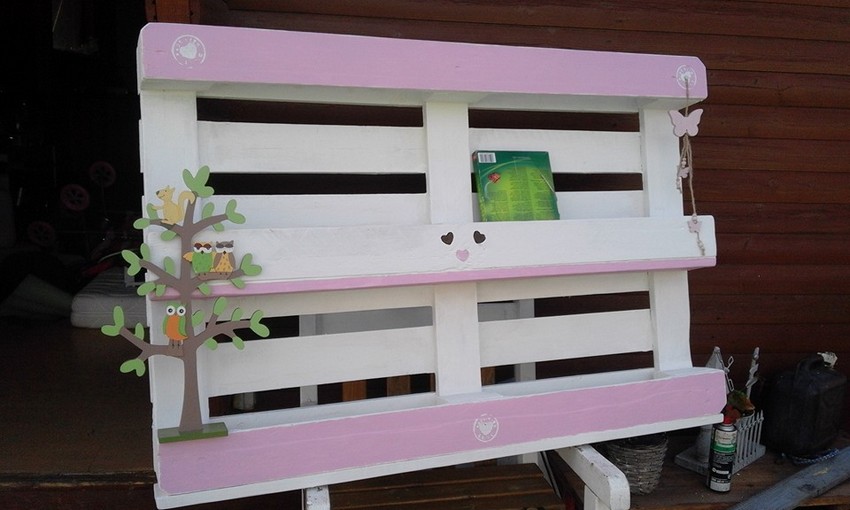 When it comes to the fencing of your patio or the green landscape, again you can ask for the help from the same wood pallet planks as here we can see a very charming wooden fencing all around the patio, and all of this is done with some aged shipping pallets.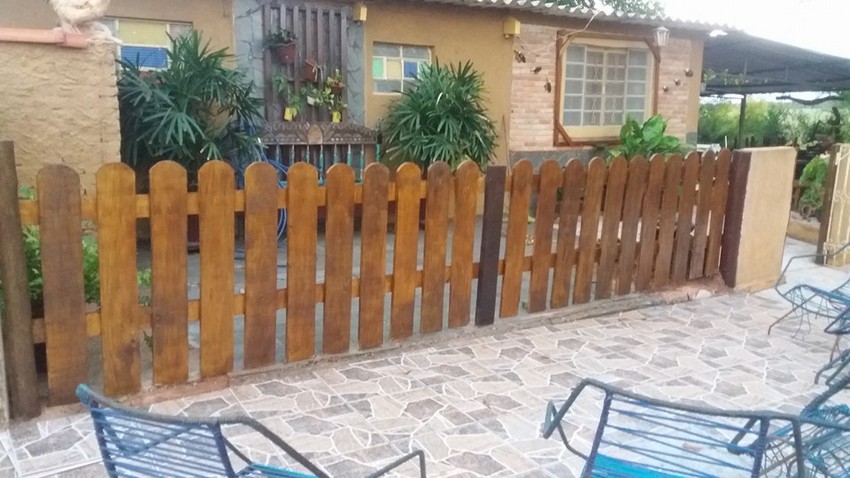 Awwww… this beautiful wood pallet chest reminds me of the heavenly boxes carrying candies and chocolates for the little kids in some fairytales. But remember here it is made to serve some very solid purpose. This is meant to carry many of your valuables and expensive accessories that you need to take care of.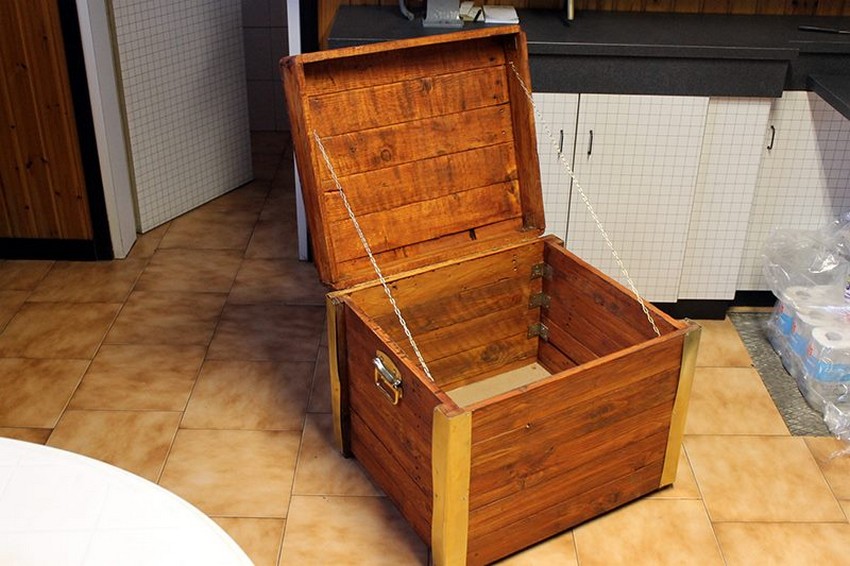 And this wood pallet upcycled coffee table would be a perfect one while having some party at your place. As we have spared some additional space right in the middle where you can insert some wine bottles to spice up the scene. Make it and surprise your friends with this hidden skill of yours.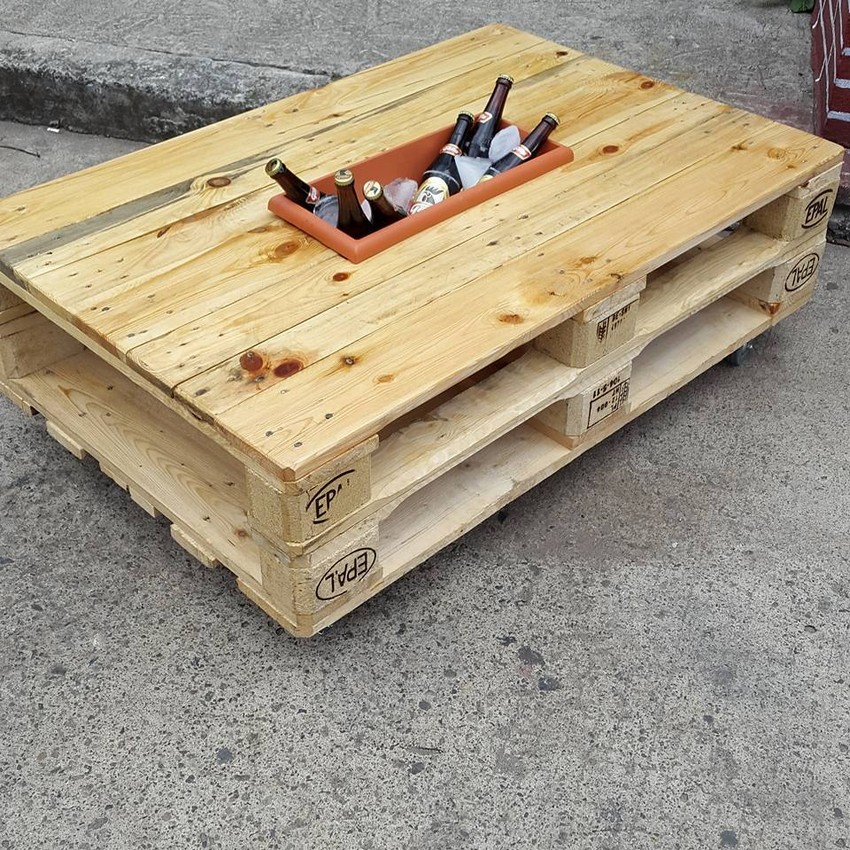 This one is again kids playhouse but this time we didn't bother to do much finishing on this one. We left it in its most natural shade and I think this still looks good. The specific hut shaped roof of this playhouse has given it an appropriate look.

This sort of raw wooden furniture articles are usually seen on the cafes and restaurants that are made on the highways. They give a pretty casual look to the venue as this doesn't hold any formal design or shape. So we feel more comfortable while sitting on these furniture items.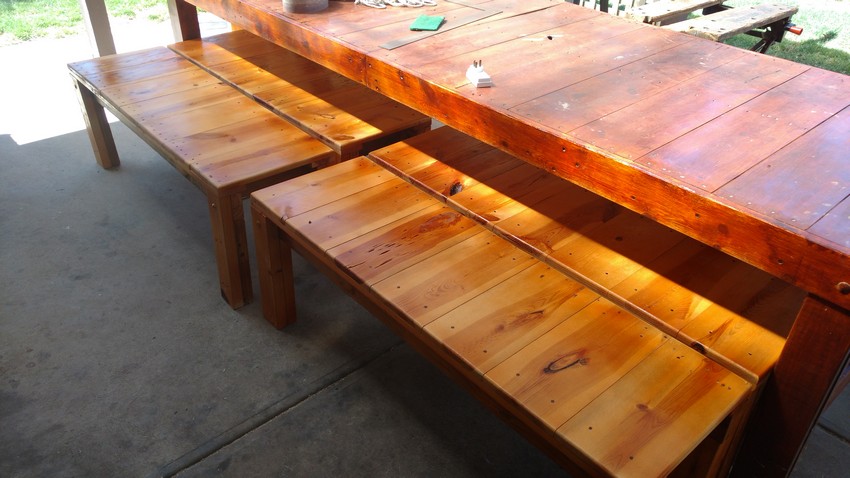 And again this one is a perfect wood pallet repurposed bar table that is purely made for the domestic use. This is an ideal installation for the ones who are always willing to go to the bar for having a few pegs or to atleast enjoy this specific atmosphere there.

This is the quality of the pallet wood planks that you can cut, shape and mold them according to your desire. Like you can do fencing, wall cladding, make furniture items and in short anything that requires the wood as timber. So it just takes your skill and initiative.