Pallet Patio Furniture with Planters
I am sure after the last time's explanation you guys are not going to ask me anymore that why I am focusing so much on the patio oriented furniture items. You can say that I am literally obsessed with this place in the house. A patio makes me feel relaxed, I enjoy the breeze out there, I love having my meals in the open even in the winter season. Here I am intending to bring about a whole detailed and comprehensive set up especially for the patio. This is going to include different couches, tables and also the wooden planters.
I always prefer giving a distant and clear look of the entire set just to show that how exactly it would look when placed properly. And I think this has literally created such an awesome atmosphere that is simply matchless. And further we are going to have a look on each wooden pallet furniture item.

The wooden pallet furniture range is actually placed in a very wide and spacious garden that is why we were compelled to make the furniture articles that are pretty huge so the place is properly covered, and the rest of the area was covered with various wooden pallet planters.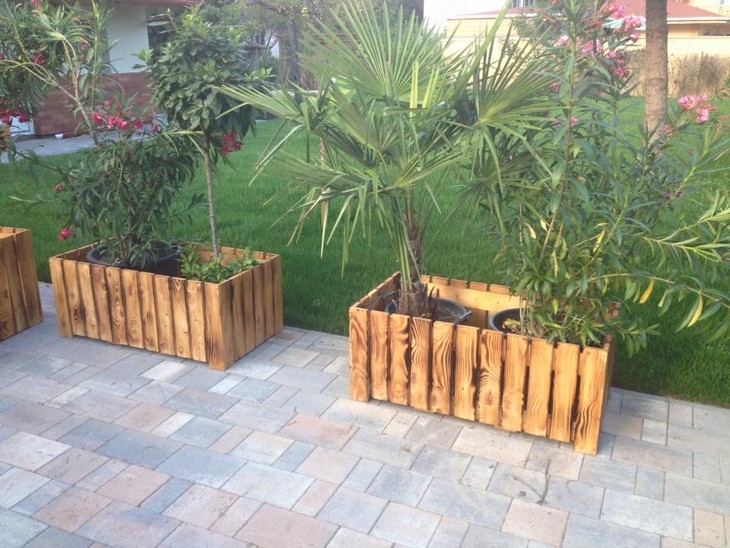 This is the patio of the house that was empty from a long time. Only a couple of wooden customized chairs were placed in the corner. Then the residents of the house realized that being such a spacious place, this can be turned to real classy area.

So this grand wooden pallet couch was made using some deteriorated pallet wood. We just tried to use the least broken pallet wood planks in the wooden pallet coffee tables that were meant to be placed in the middle and were to be pretty prominent.

Now we are turning to the pallet wood planters. If we see at the planters carefully we realize that they are not planters actually but rather the containers that are carrying the clay planters inside them. These wooden containers have given them a unified look. And the specific shade of pallet wood has further escalated the overall beauty.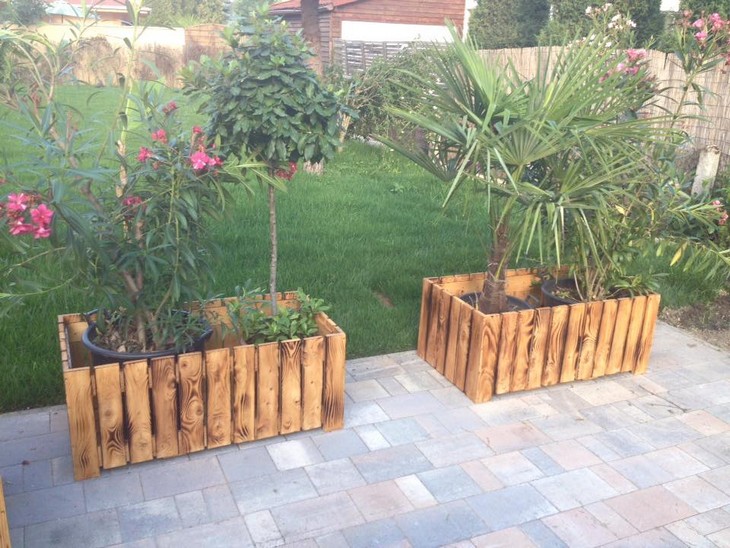 To add more variety and charm we have also exploited different shapes like some of the planter containers are squared and some of them are rectangular shaped. This is also a method of smart exploitation of the minor wood pallet planks.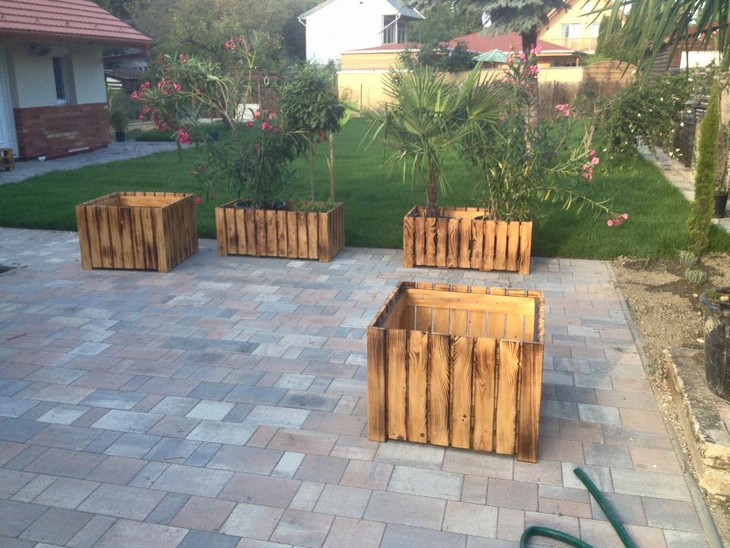 You must consider these squared planters too that we have especially prepared to be placed beside the pallet wood couches. These are the actual planters as we have filled the gaps with polythene bag wrapping inside. We filled them with finest fresh clay and the plants are pretty healthy in the atmosphere as everything needed is abundant, the wind, sunshine and protection from extreme weather conditions as well.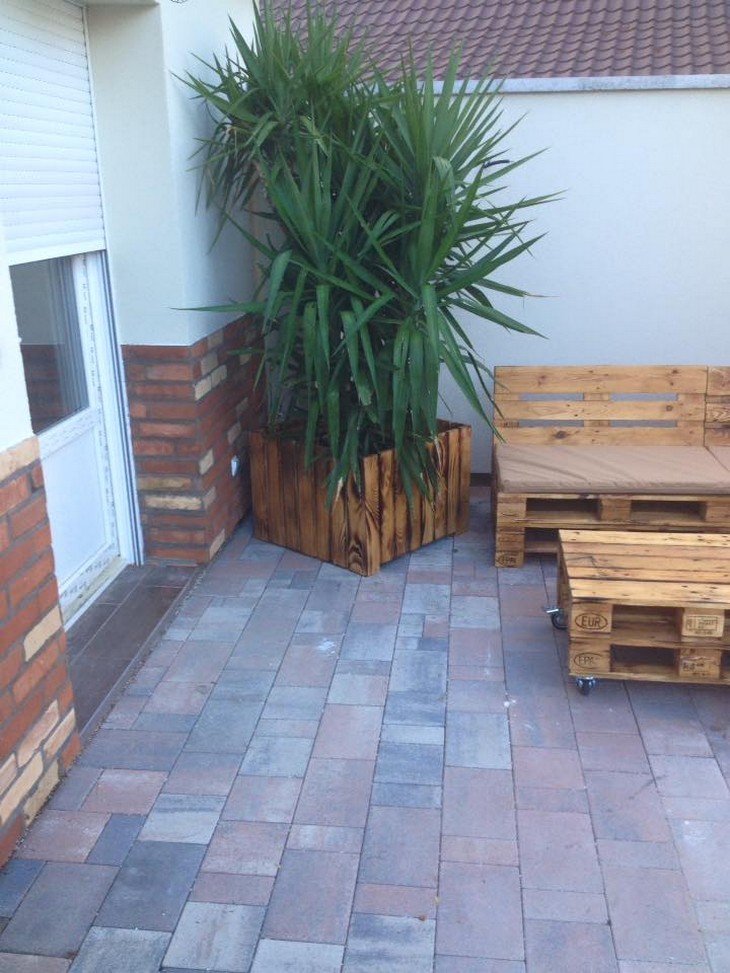 We also placed two similar wooden pallet coffee tables at the same place. We did this because the couch was exceptionally large and single wooden coffee table would have looked quite small or insufficient so I think this is also a smart decision.

Submitted by: Raklap Bútor Paks