Pallet School / Study Furniture
Since the wood pallet recycling has become a full fledge subject, and the people are taking it seriously more than ever before. All this happened certainly due to the usability and effectiveness of wood pallet recycling and the pallet wood creations. So now people are getting much inclined towards the wood pallet recycled furniture items as it has a lot of advantages. They can design and shape the articles according to their choice, secondly their finances are not bothered, so this is probably the biggest advantage. Here are some appropriate wood pallet upcycled school or study furniture items that are made purely with this intent.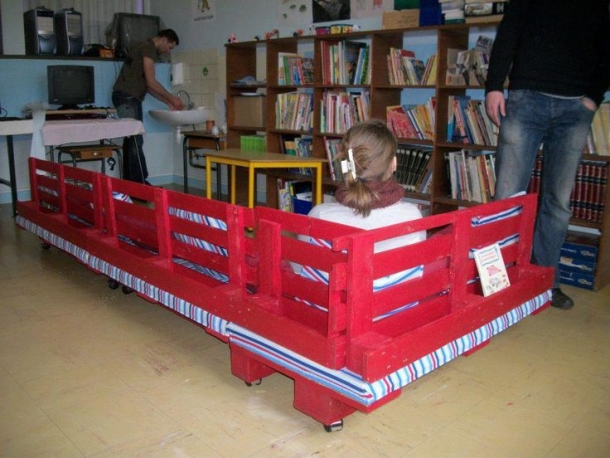 We normally see such colorful benches and centre tables in KG schools, kids are closely associated with colors. They just love the colors in their surroundings. That's why we made this bench and centre table using multiple colors just to make it a perfect sitting choice of the kids.

Just depending on your smartness and creativity, you can really make such an extensive use of wooden shipping pallets just like the way we did here in this project. Different education related accessories are displayed on each wooden pallet which is ultimately going to help the kids in their extensive learning process.

And this seems to be the specific kids area which is used for their studies and recreational activities as well. Whole wooden pallets are placed here, and we have used them as a display hub for the kids books. They can just grab the desired book immediately from this arrangement.

Kids places are mostly decorated according to their choice. The places are painted with shocking colors, even their furniture items are made accordingly. Just like this beautiful wood pallet recycled cabinet, which can be used for multiple purposes. Place the books inside it, or some other educational accessories for the little kids.

Do you see these excellent wood pallet recycled tables and stools? They are actually inspired from the caricatures just to arouse the interest of the kids. They always love such colorful caricatures, so this thing is best exploited here by making this kids furniture.

Here is a delicate wood pallet recycled desktop table, though this is a bit larger than the usual desktop tables. But this could be taken as the plus point of this wood pallet recycled article. Its spacious top would allow you to make the best use of this wood pallet creation.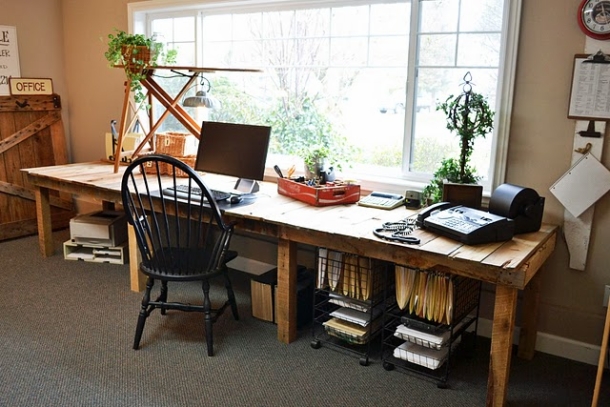 Another classic example of wood pallet recycled study table. Well, this might be holding a typical design and shape, but the good thing is that the entire table is made using the same wood pallet planks. Table is kept pretty spacious where a couple of kids can work at the same time.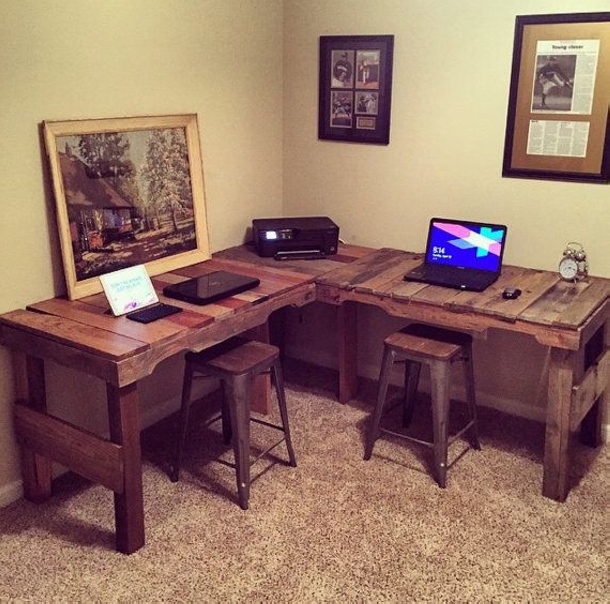 And the last one is so cute to recycle, this wood pallet recycled table is made with relatively thicker pallet planks, painted very efficiently, and the base or frame of the table is strong enough to carry the heavier weights even. Credit for all kids study and schools creations goes to shipping pallets.