Recycled Wood Pallet Bed with Light Effects
Well, having a look on this title of a recycled wood pallet bed with light effects, some would have made up their mind that this one is going to be a so damn complicated pallet wood project as some very technical and complicated effects are going to be added in this one. So guys don't get scared, this one is so simple that even the beginners could give it a try. The basic purpose of this light effect is juts to add some beauty in the wooden bed so that It looks much prettier than the regular creations.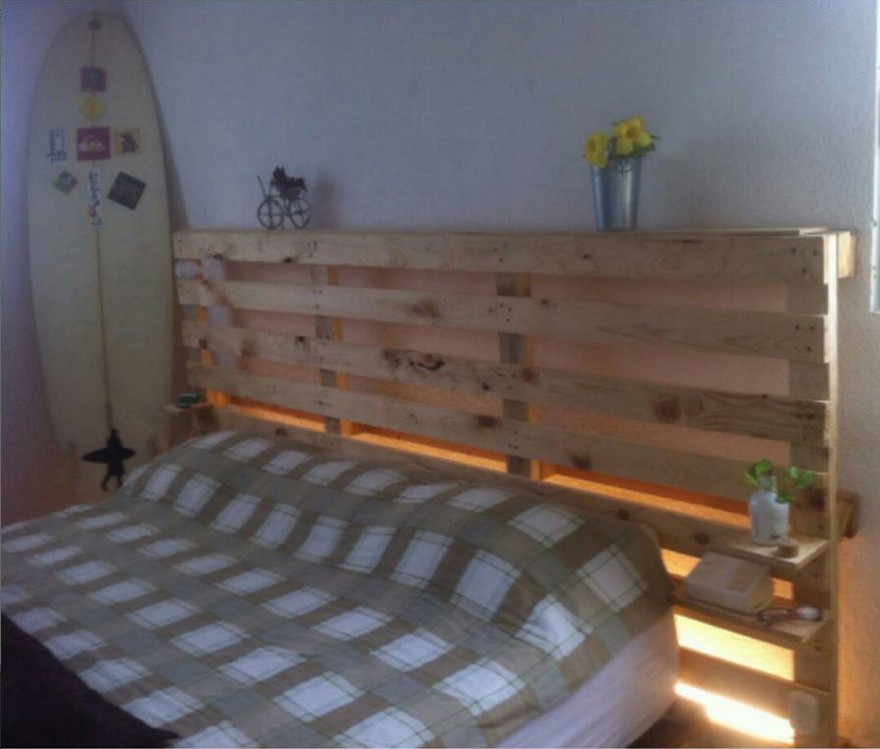 We can clearly see that the main frame of the room bed is covered with a thick spring mattress, so this could be assumed that this was also made with the wood pallet planks. But the focus of the day is the room bed headboard that is placed in the backdrop of the room bed.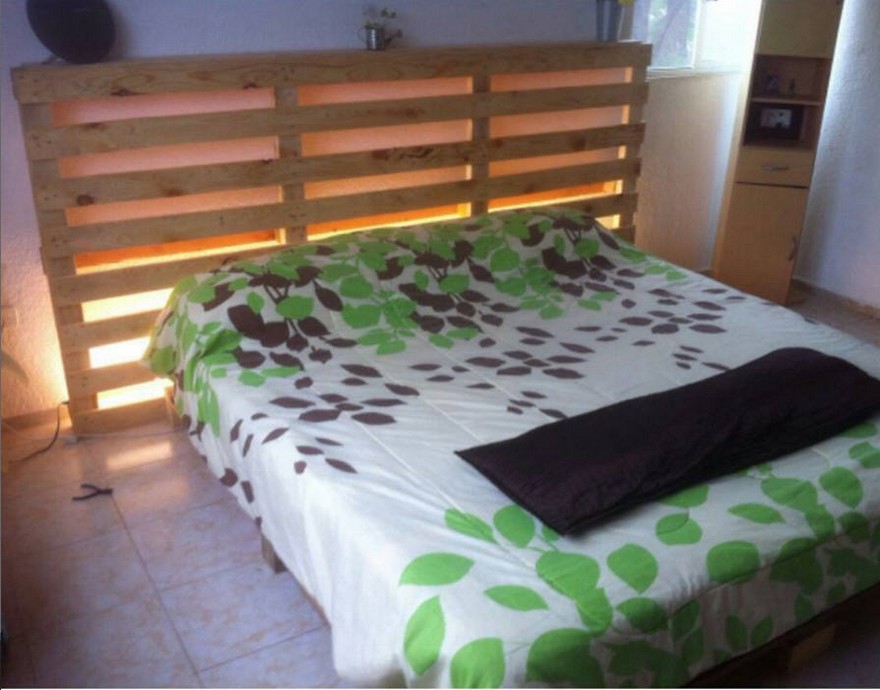 We have left is pretty unstained and we didn't even bother to sand or stain it properly. Just some straight pallet wood planks were shaped like this to make a headboard, then we thought that this much simple room bed is not going to be an impressive idea.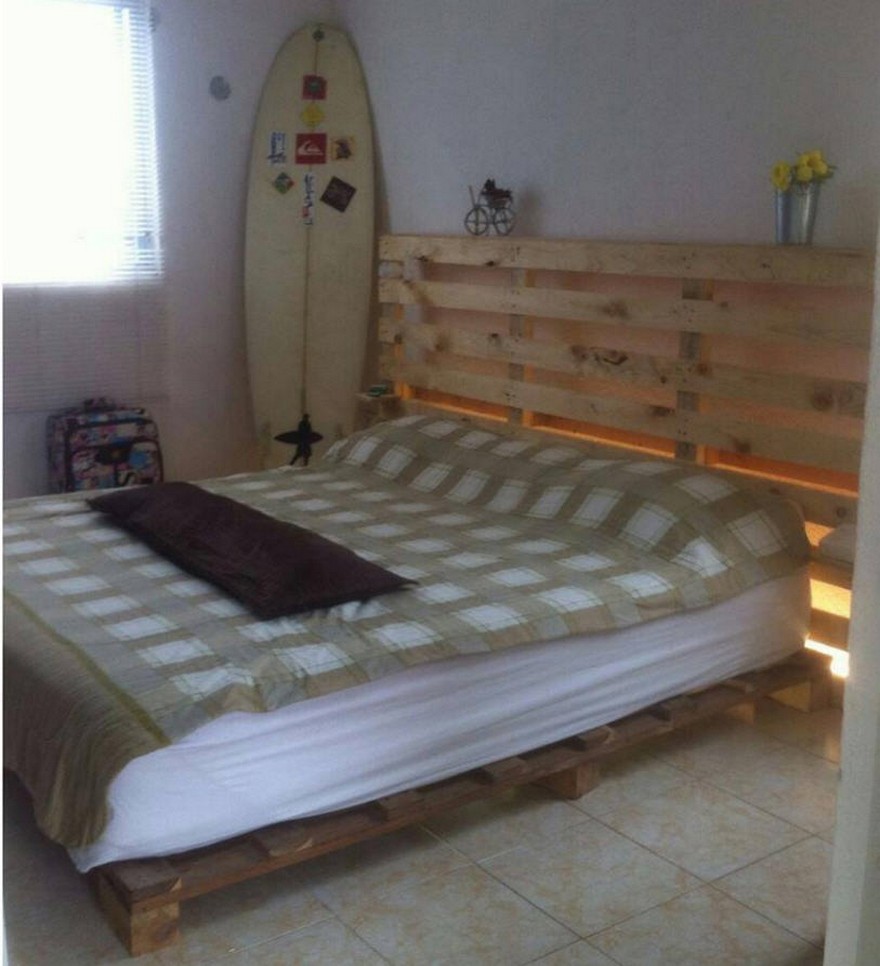 Then we immediately realized that we can add a lot of charm in the headboard with very minor modifications, so we simply fixed a simple Edison bulb on the rear of the wood pallet upcycled headboard. And in the idea the idea really worked. This lighting effect has given a new rejuvenated look to this plain and simple wood pallet creation.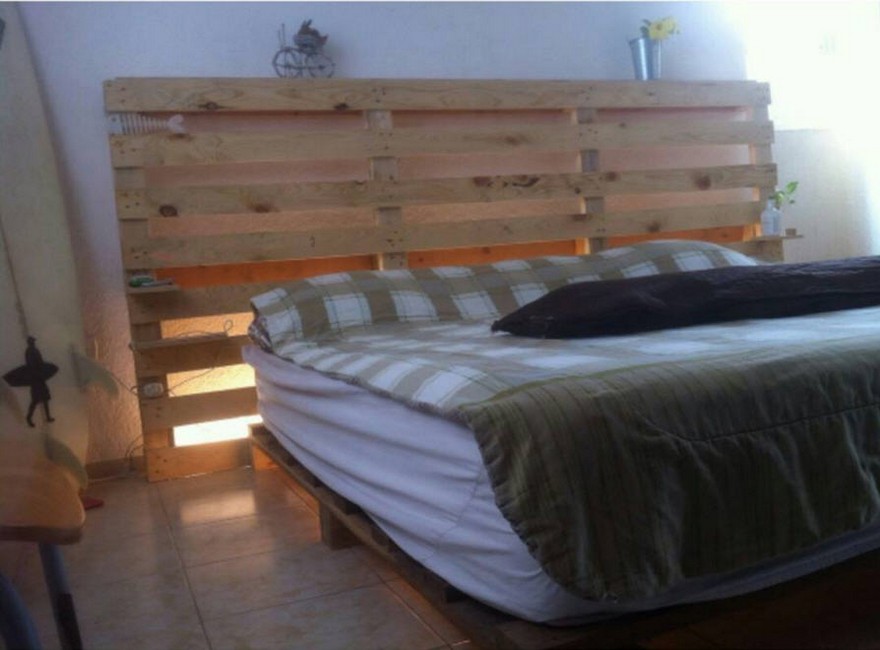 This lighting effect is the real creativity or innovation that we mostly emphasize on. Like just by adding a simple Edison bulb this lighting effect has literally given a new life to this room bed which otherwise would have stayed as an ordinary and ugly pallet wood creation.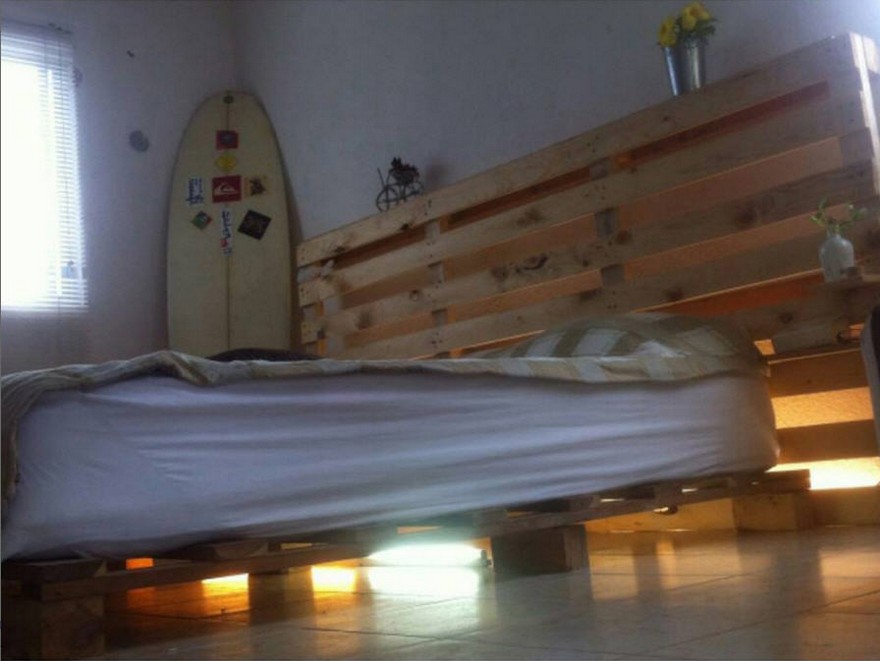 Creatd & Shared by: Playa & Palets. Muebles De Diseño Artesanales.