Garden Cabin Made with Wood Pallets
If you ask me about these wooden cabins, I would say that they are so damn common in the entire west. They are made with different purposes every time, but most of the time they are made for some activities that are done in the isolation like painters would use this cabin for drawing a painting, book worms would come here for reading book, and some would just come here to spend some time in loneliness. So if you still haven't got the one in your garden being scared from the cost, go for the pallet wood recycling and make it pretty free of cost.
This is actually a hut shaped wooden pallet cabin that is made using the finest shipping wood pallets. This is also cornered deliberately to keep it away from the noises coming from inside the house. Despite of being so small this is designed comprehensively and smartly.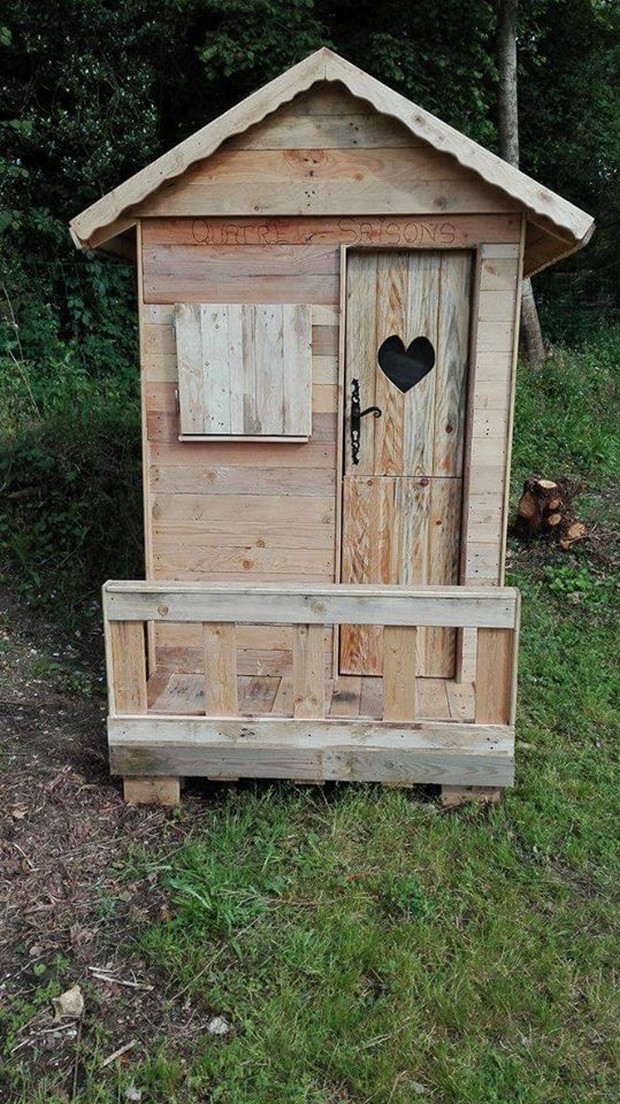 The front door is divided in two parts, one of which is having a heart shape engraved or carved on it. And the lower half is left quite simple. The space inside the cabin isn't that much spacious, for a single person this would be an ideal place.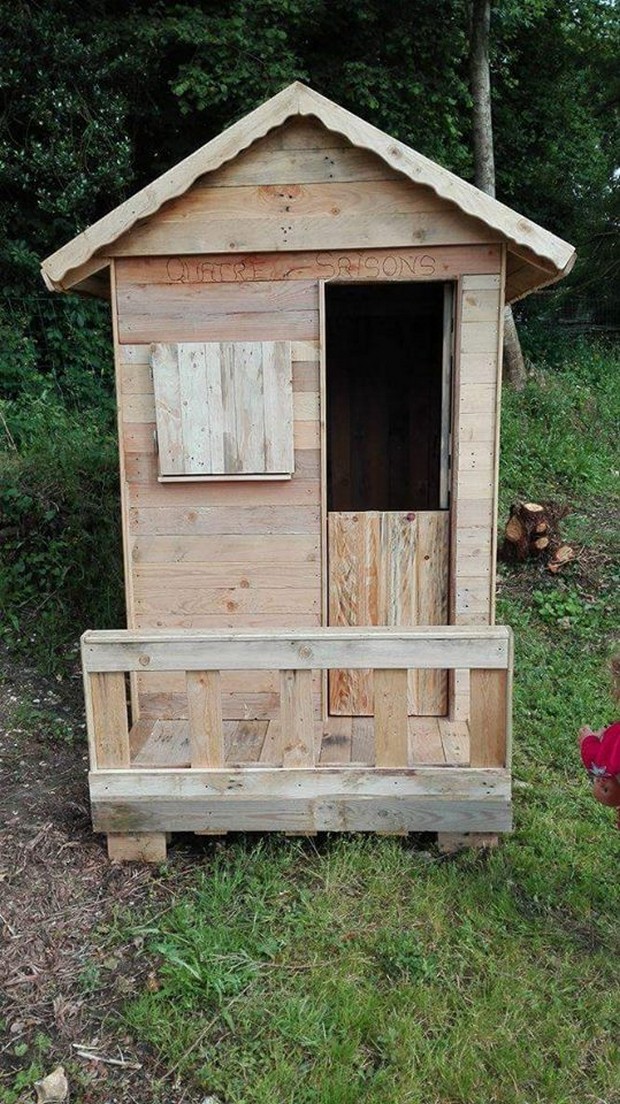 Even a proper passage way is also created on the front where a cute tiny grill is installed which is again made with the wood pallet planks. The squared window on the front would allow ample flow of air inside the wooden pallet upcycled cabin.

This is a whole wooden beauty from all the angles, front sides and back too. Though a lot of material was needed for making this whole structure. But certainly we started it when we were having sufficient supplies of the shipping wood pallets. Also try for bringing inside the electric supply with an underground wire, this would be an additional incentive.