Pallet Christmas Tree / Snowman / Snowflake
The pallet christmas tree was made out of a wood pallet with thin slats on it and a 1 by 3 inch 4 foot log peace of wood the bottom of the tree is 31 inch it was all just guess work how it went together the branches were nailed and glued then painted green and brown.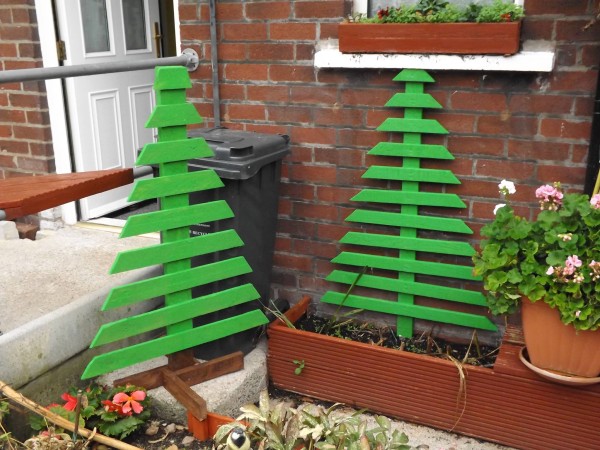 Pallets Wooden Snowman DIY: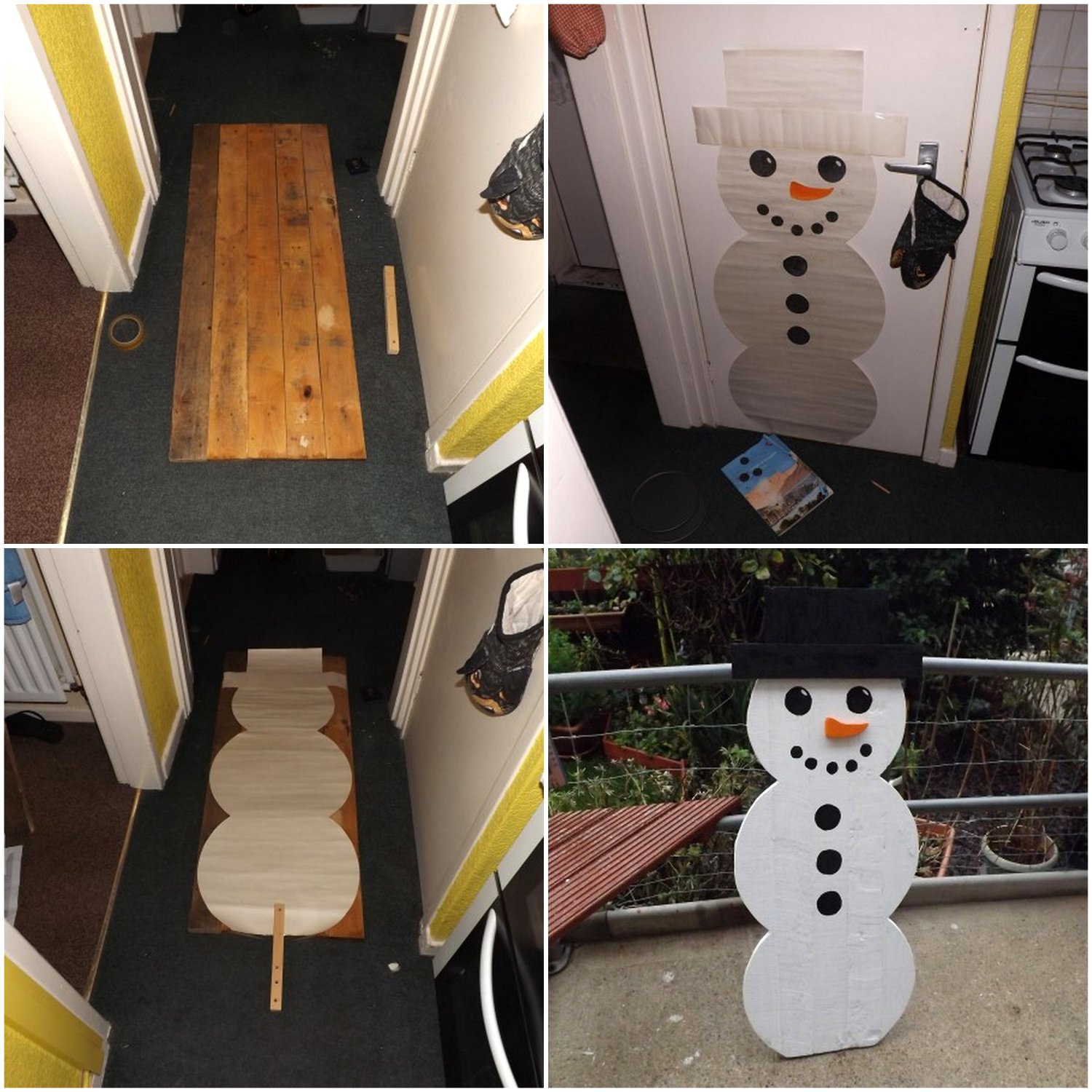 The pallet snowman was my best project I managed to fined two pallets the same with plenty of wood in them I ended up with enough wood to make fore of them I made the template out of lining paper and made the snowman the same size as the boards mine were 4 foot by 17 inch. The shape of the snowman was all guess work what looked right the eyes and buttons are 2 inch the mouth are 1 and a quarter inch then I glued the planks together and cut the snowman out with a jigsaw then I painted it.
The pallet snowflake I got of the internet with plans it's big…. 33 inch big but fun to make on my cop saw. all in all it just cost me the paint and time. good look making yours.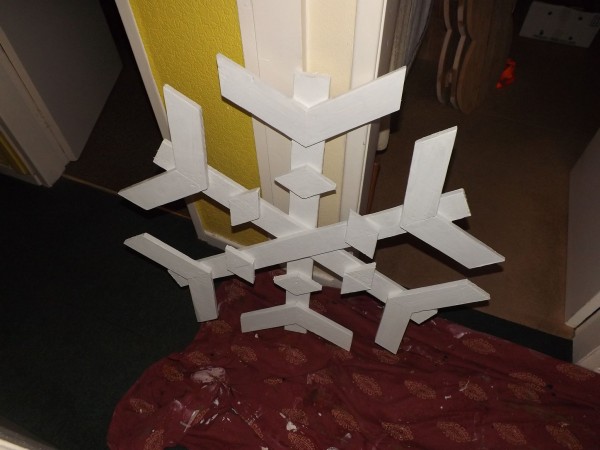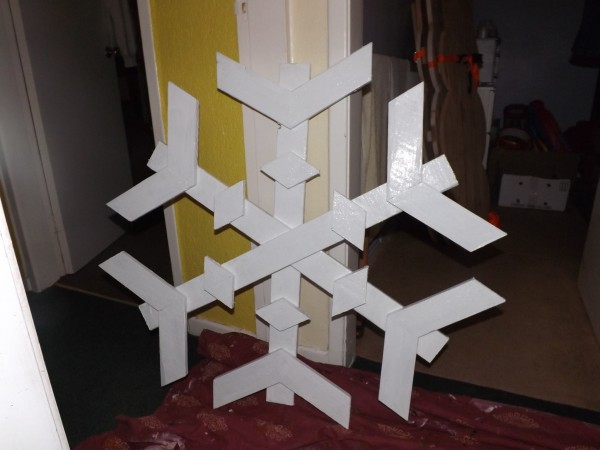 Ideas submitted by: Andrew Bowes