Bulbs Lights Hanging With Pallets
Hanging lights in your home can play a importance role in concerned with home decor, plenty of lights hanging ideas can be used, but here me going to showing show you how wood pallets can be used for your bulbs lights hanging requirements. I found this a idea on the internet and like to share will site users. A nice piece of pallets wood art and recycling of wood pallets diy project. Have a look the snaps below and steal the pallets bulbs hanging ideas.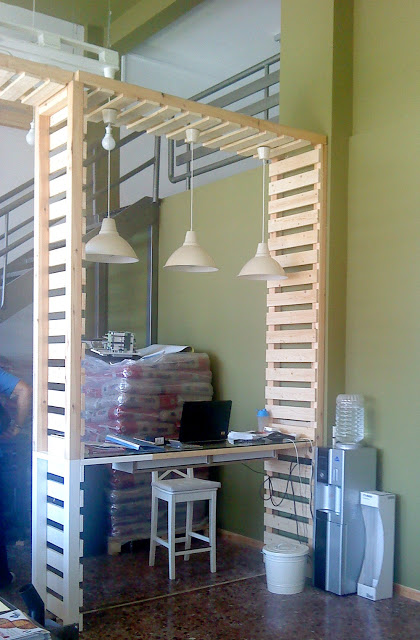 A Table with bulbs lights hanging stand made with wooden pallets.