Creative Ways To Recycle Wood Pallet
Working on some fresh shipping wood pallets is always a blissful activity for pallet wood lovers. This is their creativity and innovation which turn these rustic wooden objects into yelling smart wooden pallet furniture items. Though we have countless wood pallet recycling ideas on daily basis, but it feels like we can never have enough of them. And it feels like with every passing day we are developing a strange potential lust for some ever new ideas. Here are some of these creative ways to recycle pallet wood showing that this is your imagination that helps you make such amazing creations.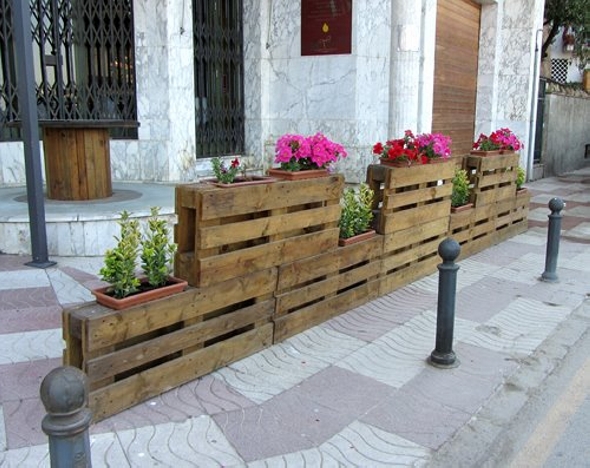 Your patio is always an important point in your house, you can leave it isolated, and you can also equip it with all necessary furniture items. You can make it an ideal place worth sitting and you can spend here some high quality time. So just think about making this stylish wood pallet couch with low coffee table.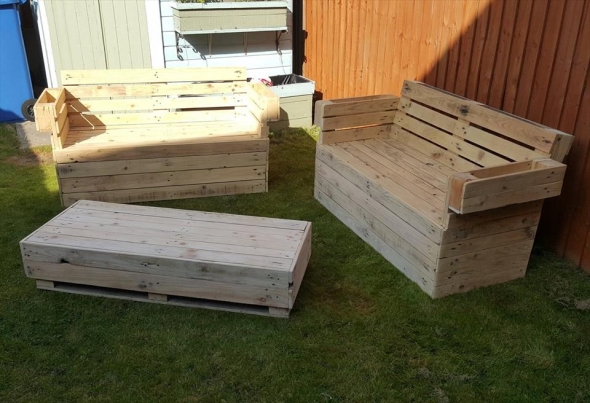 While talking about the wooden pallet planters, you can keep them simple and straight just like some wooden boxes. But as we emphasized on creative ideas, so we planned to design this wooden planter pretty accordingly. These are wood pallet planters along with fixed chairs.

Just look at the beautiful construction of this isolated wood pallet hut, made separately in the green landscape. This is actually a kids play house which is made using multiple colors just to escalate their excitement for this amazing pallet wood creation.

What would you say about this amazing wooden pallet sink? I think this is simply gorgeous. This shows that you are not bound to just go for stereotype wood pallet creations. But if you are creative enough, you can also make such strange wooden creations with these shipping pallets.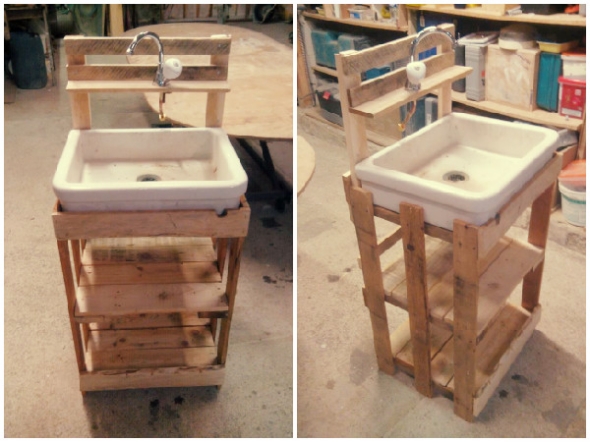 Here is a wood pallet coffee table with reclaimed legs. What we actually did, we grabbed a fresh whole wood pallet, and we installed four metallic reclaimed legs on the base of this wood pallet coffee table. And then we ended up with this immensely creative pallet coffee table that is all set to be used indoor and outdoor as well.

Some multi purposed products are always great to have. As they could be used to cater our several need at same time. So we thought to recycle this wood pallet decoration piece cum pallet planters. An incredible way to make your place look much prettier.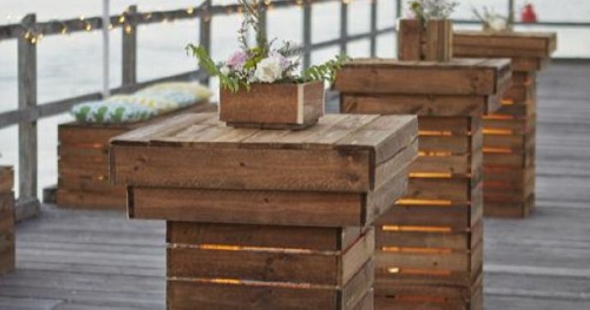 Here it seems like some pallet wood fanatic has equipped his balcony with some crazy pallet wood creations. There are some crazy pallet wood beds embellished with luxury mattresses and cushions, and there is also an enclosure made using the pallet wood fence.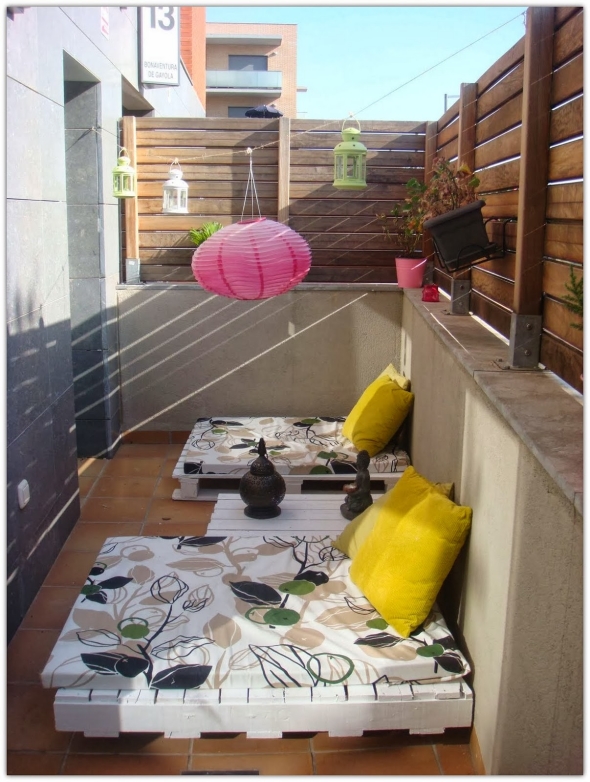 And lastly, making such stylish wood pallet coffee tables has always been a pretty motivational item to recycle. In this specific coffee table, we used some damn fresh pallet wood planks. We equipped it with some additional storage space which made it an ultra smart wooden table. This is just the creativity that makes these pallet projects distinguished.