Fantastic Wood Pallet Ideas
Hello guys, how are your pallet woods recycling projects going on? Well, before I get started with the article let me make one thing crystal clear that why exactly named these specific pallet wood projects as fantastic ideas? So the answer is that I am more than sure that once you have a look on all of them, as a spontaneous reaction you guys are going to utter the word fantastic. Isn't this exciting enough for you to consider all of these ideas and make your pick out of these fantastic wooden pallet repurposed ideas? So let's rush towards the mainstream ideas.
If you guys are regular surfers of this distinguished platform then you would have become pretty familiar with this amazing wooden furniture item called the strandkorb chair. This was meant to be used on beaches earlier but we have brought it home with some minor modifications to make it look like a perfect domestic furniture item.

Just look at this awesome wood pallet recycled garden bench, is this any lesser than a fantastic wood pallet bench? Have you still got any doubts? We have given it a very eye catching look by staining it with multiple colors.

My goodness, I just feel like grabbing and snatching all of the wood pallet recycled items that I have seen so far. I mean this pallet wood swing is simply marvelous. Along with the comfort and style it also offers a unique shape which is a complete package of luxury.

This long table could be a bit confusing because the shape that it has got could be used as multiple wooden pallet furniture articles. It looks like a perfect wooden table and meanwhile this could also be surfed as wooden outdoor bench so that is obviously a plus point.

Also have a look on this grand pallet wood couch. Again this is a multi purposed furniture item because looking at its size this is pretty clear that it has got some unusually big sized sitting space, so as it offers lying space so this could also be used as a daybed.

Don't get astonished to see this crazy wooden pallet room bed as this clearly very different from the ones that we usually see around us. I mean its not having a proper headboard, nor some matching side tables yet it looks pretty perfect lying here with its charming shade.

Again this is something that we don't normally see around us. We have made countless wood pallet coffee tables but as these ideas were supposed to be fantastic so we have had to spare some additional time on the designing of these wood pallet projects.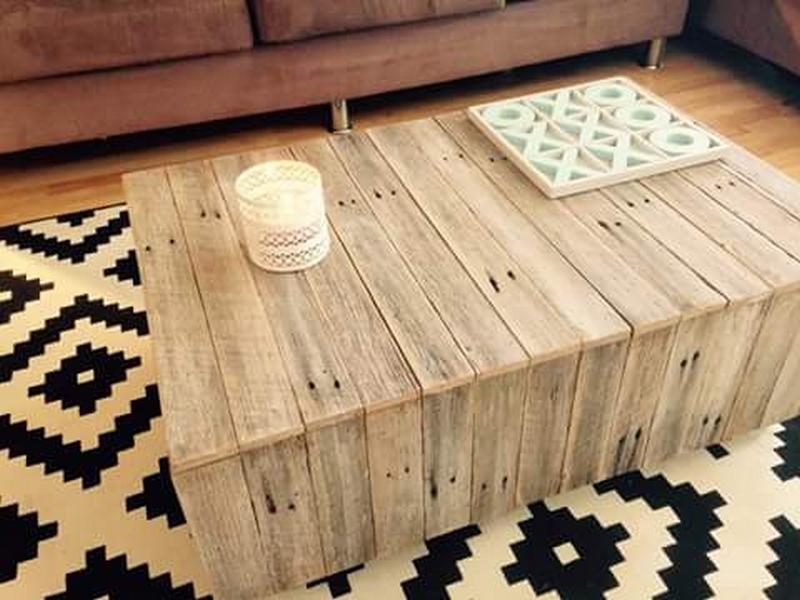 Wall shelves look awesome wherever they are installed and whatever material they are made with. But when they are made especially with the wood, they just look phenomenal. Meanwhile they serve us in some multiple ways like they also provide us with the storage space and at the same time they could be counted as room décor idea.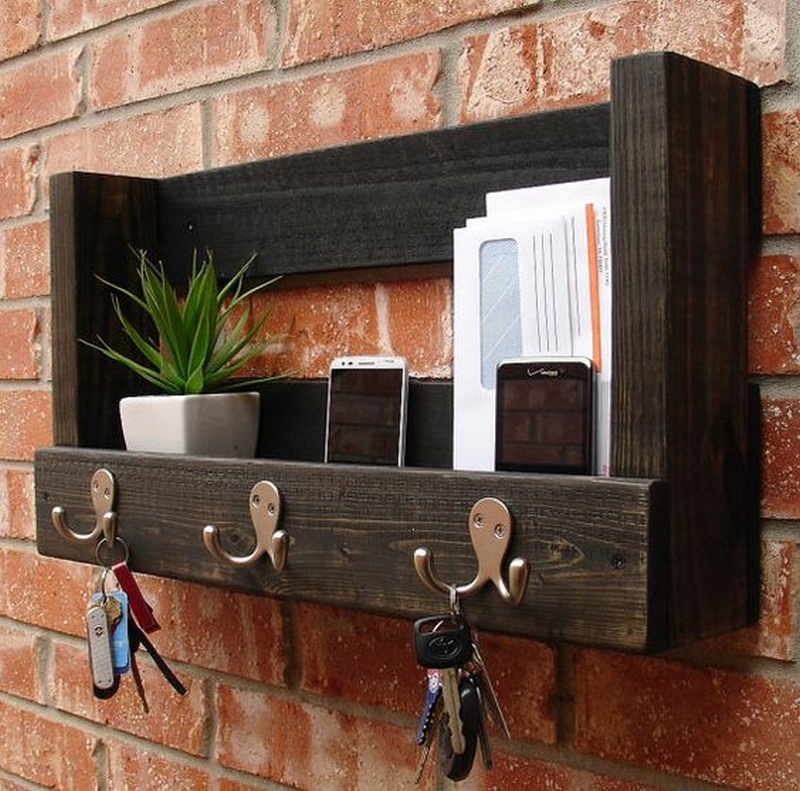 Rarely you guys would have seen such a shade of the pallet wood repurposed tables. This is not done with some staining but this is natural shade of the shipping pallets that have prevailed on the pallets due to aging and a certain use of them.

Who would have imagined that such smart wooden shelves could also be installed in a bathroom unless the wood pallet wasn't there to offer us such a huge sigh of relief. These industrial pallet wooden wall shelves would take care of all of your bathroom accessories having such a huge space on them.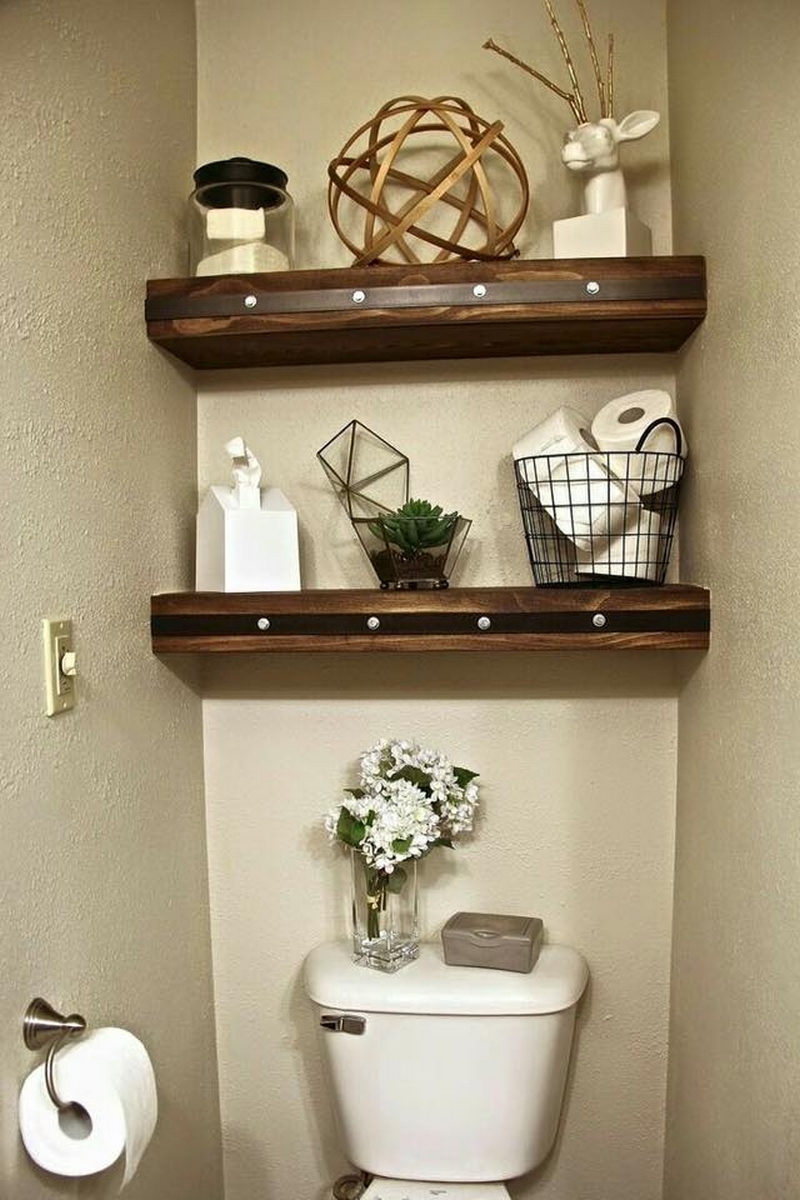 I will not ask you guys to try this pallet wooden closet inside you well designed and lavish house, but look at it from a different aspect. Take it as a huge storage hack or a reasonably good clothing cabinet where almost all of your accessories could be accommodated.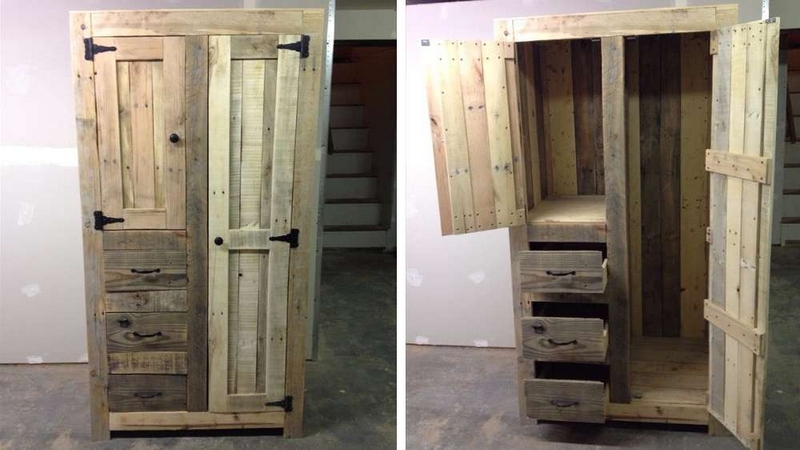 Again here comes something that is designed in a very perfect way. I know some of you are looking at the raw wood that is consumed here and also staining is denied here, but trust me the ones having acute love for art are simply going to adore it.

This L shaped couch has also got so many advantages. They could be penciled like it has got the simplest shape that is easy to recycle, it offers maximum sitting space to a whole lot of persons at the same time, and on the other hand it is included in the trendiest couch designs that are being made now a days.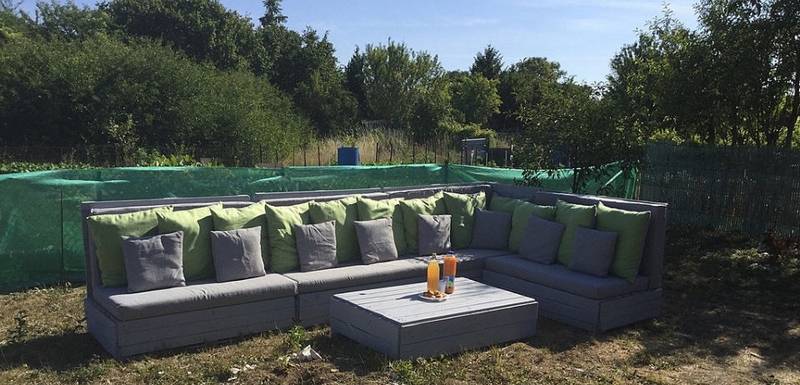 This is a relatively simpler bathroom wall shelf where we have used some broken and deteriorated shipping pallets. It carries all the scars on it yet it looks pretty acceptable in the place like bathroom. One whole rack is spared for different bathroom accessories.

Okay, it feels like a lot of bathroom related projects are lined up here in the queue. Again we have come across a very nice bathroom pallet wooden wall shelf. It has got a different shape from the rest as it has got multi tiers where you can again arrange several bathroom accessories.

Do you see this simple wood pallet swing? Come on man, don't always get stuck on the looks as this isn't something essential that you are supposed to follow, you can paint it according to your desire. Look at the ease of the design that is being offered here.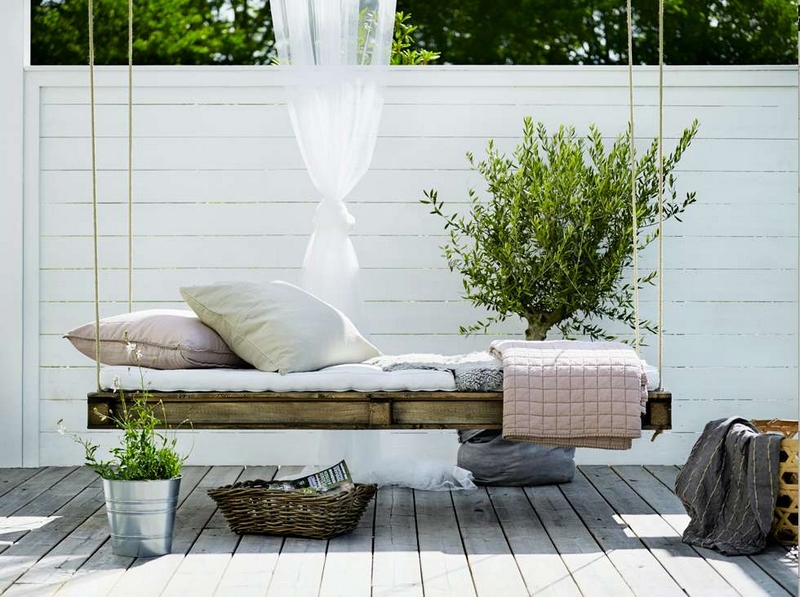 Have you got a tree inside your patio? If yes then what exactly are you waiting for dude? Consider this patio pallet wood seating around the table, isn't this set up an immediate attention grabber? Ofcourse it is. This would be a surprise for the entire family and the visiting friends to be seated on this amazing installation right below the shadow of the tree.

And I would also call this mirror fantastic too as it didn't consume much of our time, it was quite handy to deal with and was done in a couple of hours only.