DIY Garden Bench with Wood Pallets
Wooden garden bench can be designed with the help of pallet because this wood is easy to access and you can design durable outdoor pallets bench. You need a claw hammer, pallets, saw, nails and wood screws, sandpaper, varnish, stain or paint. If you don't have pallets in your house, then you can locate pallet from an industrial area.
Things You Should Have:
Wood glue
Nail gun
2-inch nails
1-inch brads
Pallet wood
Circular saw
Simple Instructions:
You need to cut three pallets with a circular saw for the seat and sides of the bench. Keep the pallet 4 feet long for the seat and 18 inches long for legs.
The legs should be attached to the 4-foot planks with the use of a nail gun. The legs will be attached underside to meet the 12-inch edge of the 4-foot pallet. Flush the edge of the long pallet on the exterior side of the legs and insert 2-inch four nails from the top of the 4-foot plank in the upper border of each leg.
Remaining planks of the 4-foot will be attached to the sides of the bench. The pallet will be adjusted through length on each side of the upper board. The overall width of the seat will be 14 inches and you can use 2-inch nails to fix the side planks through the exterior. Almost 9 nails should be fixed through the exterior face of the side planks.
The measurement of the pallet or you can also take plywood should be 4 feet long and 14 inches wide in measurement. You can spread glow on the top of the bench and then place the plywood on it. You can skip this step as well if you only want to use pallets.
Sand and paint the bench as per your desires and apply a sealant on the bench before applying paint. You can give a decorative finish your bench as well.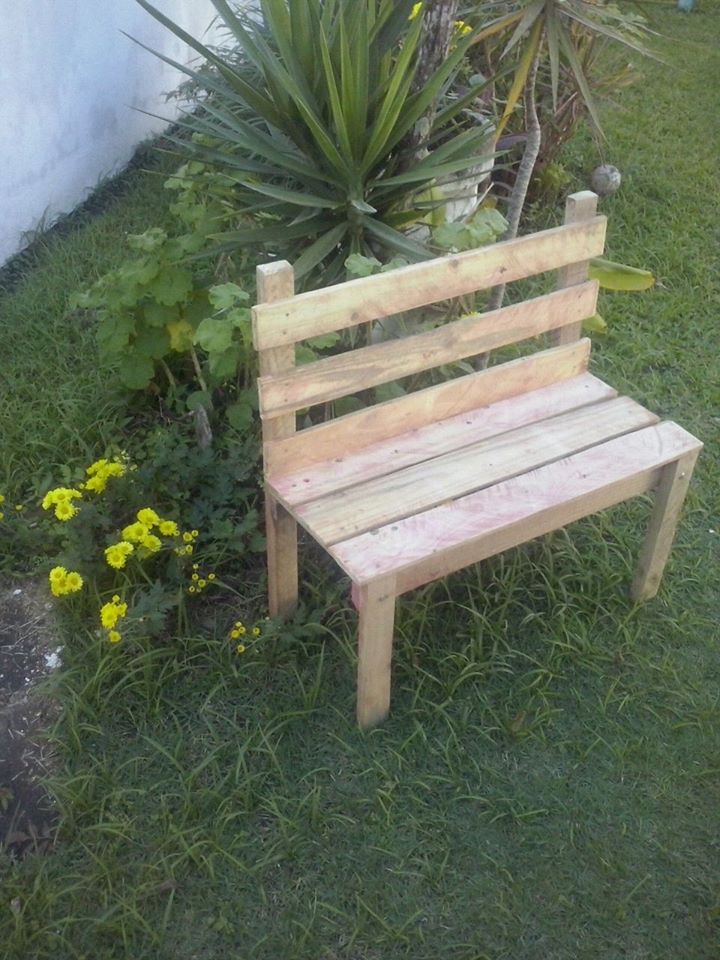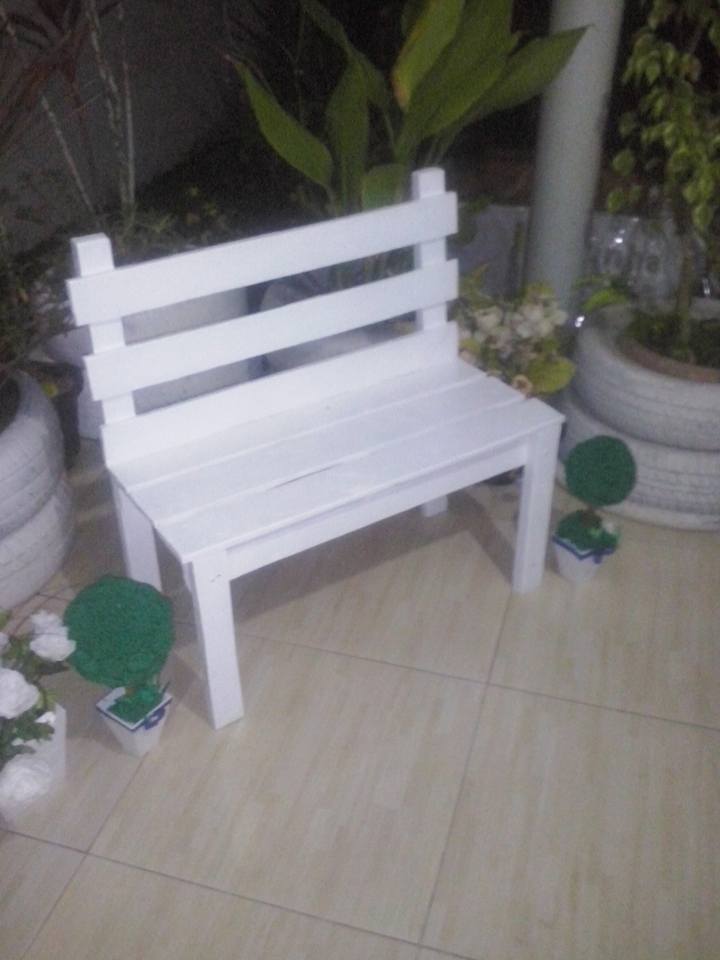 Done by: Kell Veras