Herringbone Pallet Coffee Table
It may take more time to think about a unique idea for the design of a coffee table. This time, you can try herringbone pallet coffee table. This table is perfect to keep in your drawing room or living room because of its fascinating design and color. The table in the following image has Herringbone design; therefore, it can give a modish touch to your living room. You can include an additional panel under the table to get additional storage space. It will enable you to gather and store essential items under the table.
The design, look and durable legs all are complimenting the design of the table. It has coats of different stains and its shape makes it an elegant choice for you. A glass top finish can give this coffee table a vibrant and stunning look. The Herringbone Pallet Coffee Table comes up with a stunning design. You can use it for breakfast and coffee parties. Colorful pallets and pieces of woods can enhance its appearance. A blend of rustic pallets gives a chic look to your decor. It will be the best option to decorate your room with the updated design and trend. It is good or a cozy setting in the living room. You can enhance its durability by using steel legs.
You only need pallet wood, nails and other important tools to design this table. A waterproof finish can make it durable and equipped with water-resistant features. You can keep flower vase, modern water pot or any other decoration piece to decorate your coffee table. For easy mobility, you can also add wheels under the legs of the coffee table. It is important to sand the table with hands to make the wood smooth. It will be durable and cheap coffee table to complement the sofa set of your living room.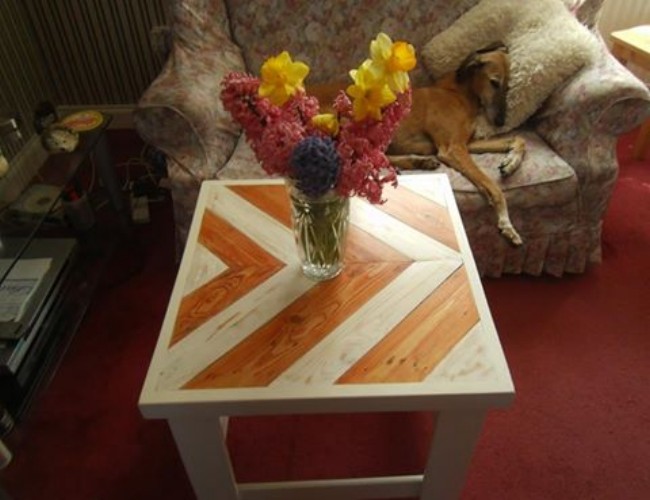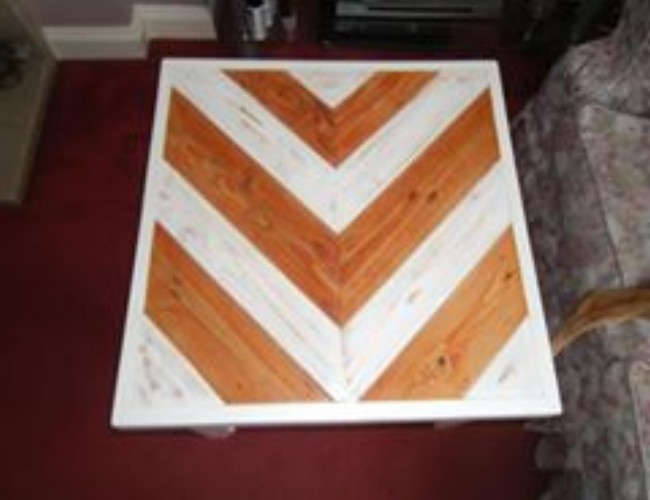 From: Rob Marshall