Pallet Dinning Table Idea
Okay, guys are you there? Well, I have got a very nice inspiration of pallet wood repurposed dining table for you guys. I think some of you might ask that now days why we are focusing so much on the wooden pallet dining tables? I have got a very reasonable answer. First of all the importance of a decent wooden dining table cannot be denied inside a well designed and established house where a family is residing. Secondly I render so much importance to it because it causes a family re union three times a day, so better get started with the project instead of getting indulged in silly queries.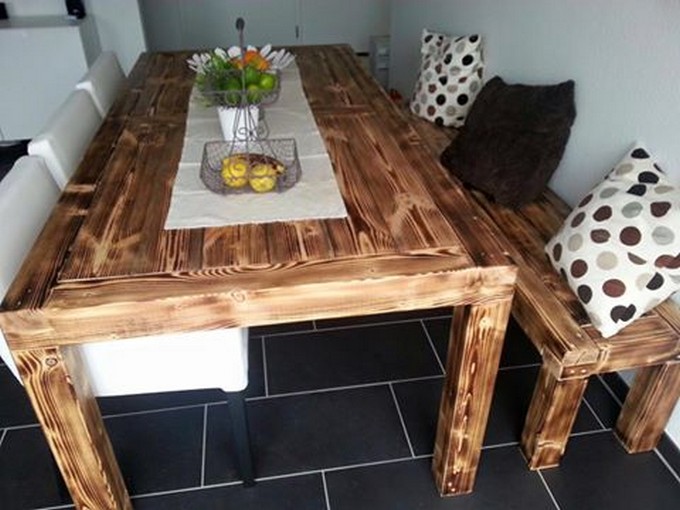 First of all take a detailed view of the decently made wooden pallet dining table. I think everything belonging to the furniture article is simply marvelous. Each and every aspect is closely focused and refined.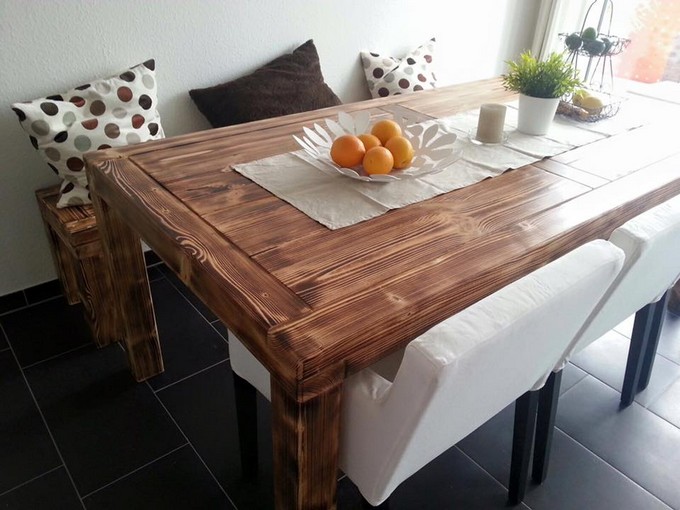 We have paid a lot of attention on the sanding because to smoothen up the entire texture was the main target while we were working on it because the rough texture could cause irritation while having the meals. So this was recycled pretty smoothly and the surface of wood is too fine to the touch.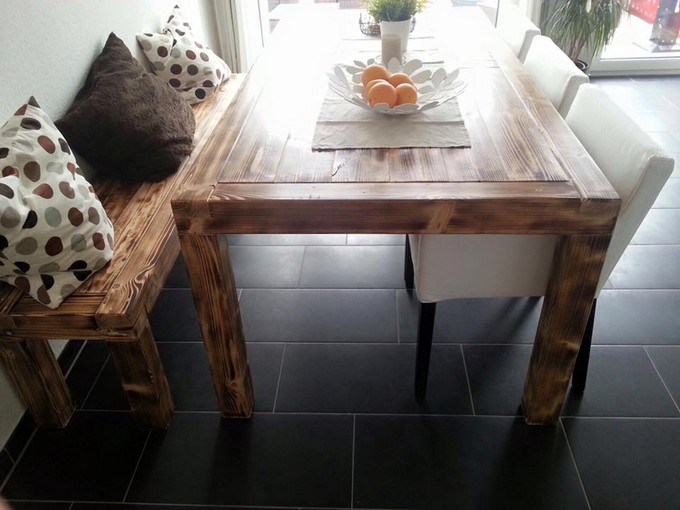 Coming to the other side we discover a matching wooden pallet bench too, we can see the same kind of staining is done on the wooden bench. The legs are pretty conventional that are reasonably sized to sustain the burden laid on the table so no worries in the matter of durability. Another consideration that could be counted on is the size that usually matters a lot in the dining table because it is meant to serve the entire family at the same time. So we have paid huge attention is defining the dimensions of the dining table. It is neither small nor too big.